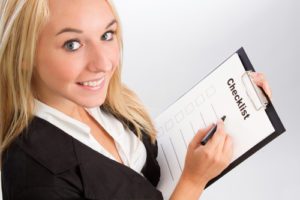 When the weather warms up, you want to stay cool—and for most people that means having an air conditioner. Just think of the comfort you'll be able to enjoy while your neighbors are sweating out there during the year's highest temperatures. Keeping the heat outside sounds like a fantastic plan, but don't get too far ahead of yourself. You can't jump straight to using your air conditioner if you don't already have one installed in your building, and air conditioning installation in Santa Rosa is a delicate process that should be carefully overseen to ensure your unit's long term success.
A well-installed air conditioner will use energy more efficiently and require fewer repairs than a poorly-installed unit. Also, well-installed HVACs make your home safer, reducing the risks of electrical fires or carbon monoxide leaks. An HVAC installed by a qualified professional even makes less noise than one that has been hastily or shoddily installed, providing comfort for the ears of owners while keeping the indoor temperature ideal. These are just a few of the reasons to pay extra attention to the installation of your HVAC.
n addition to being an important part of your HVAC setup, installation is one of the areas in which contractors most frequently make mistakes. To help you avoid running into installation problems and thereby ensure the quality of your system for as long as possible, we've put together a list of handy tips on what to look for when having an HVAC installed. Keep this article close at hand for reference when dealing with an HVAC installer, and you'll be able to give yourself total confidence in their work (or catch a mistake before it happens!).
Red Flag #1: Wrong Unit Size
Like many people, you might not know the exact size or capacity your air conditioner should be. You might, therefore, assume that the larger your unit is, the more useful it will be to you. Some contractors will let you run with this assumption—after all, they make more money for installing larger systems. Be careful, though: installing a unit with more cooling capacity than your home needs can be a huge waste of energy and money.
The smart way to avoid this mistake is to determine the cooling needs for your home before calling a contractor. This will ensure that you don't end up stuck with a system you'll regret. There are various ways you can find exact specifications, but a good rule of thumb is to purchase one ton of cooling equipment for every 400 square feet (600 square feet on the higher-efficiency system).
Red Flag #2: Improper Air Distribution
Getting the size of your cooling unit right is one thing, but it doesn't matter much unless the ductwork bringing air from that unit to the rest of your home is also correctly installed. If you see a contractor connecting the existing ductwork in your home to a new cooling unit, stop them and ask whether they've sized it correctly. Your duct size needs to match your unit's cooling capacity to function properly and prevent leaks.
Red Flag #3: Poor Quality Materials
As important as sizing is, you'll also want to make sure that your ducts are built with consistency and quality. Look out for cracks in your ductwork during an installation, as each of these will significantly reduce your unit's efficiency. Also, take note of any tape being used to seal gaps in your ducts. Quality contractors should use more permanent bonding solutions.
Red Flag #4: Wrong Exhaust Size
Installing an HVAC is a bit like putting a new engine in your car—with a few exceptions, you can't just reuse the old infrastructure that supported the original system. You need to make sure that every component working with the new unit is designed to be compatible with it, especially the exhaust flue, when replacing the furnace as well. Improperly sized exhaust flues can contribute to carbon monoxide build-up, which can be dangerous as well as inconvenient. Always make sure your exhaust system is sized correctly for your cooling unit.
Green Light #1: Hiring Certified Installers
Enough about what to watch out for—let's talk about some positive things to focus on during an air conditioning installation in Santa Rosa! One big checkmark you should look forward to putting on your installation list should go next to the words "licensed contractor". Reputable HVAC contractors are usually licensed by either the MSCA (Mechanical Service Contractors of America) or NATE (North American Technician Excellence).
Green Light #2: Adding a High-efficiency Filter
Putting a high-quality filter on your HVAC at the time of installation might cost you some extra money, but it will pay for itself in a few years and save you money well into the future. High-efficiency filters keep the air circulating through your home cleaner, and they help protect your equipment from dust and bacteria buildup.
Green Light #3: Installing Before or After Peak Season
This one's less of a technical tidbit and more of a money-saving suggestion: if you plan to have an HVAC installed, consider doing it in the winter. Some contractors reduce their fees during less-busy months to keep business coming in, and taking advantage of that could save you money you can put towards other projects.
Parting Thoughts
When it comes to HVAC installation, it's always best to have as much information as possible at your disposal. Refer to this guide often when having your new system installed, and you should be able to look forward to safer and more efficient cooling for years. Contact us for more information.