A/C Repair & Installation Services

Residential A/C Check-up and Maintenance

Get Your A/C Questions Answered

Save on Energy Bills
Give Us A Call (707) 800-6287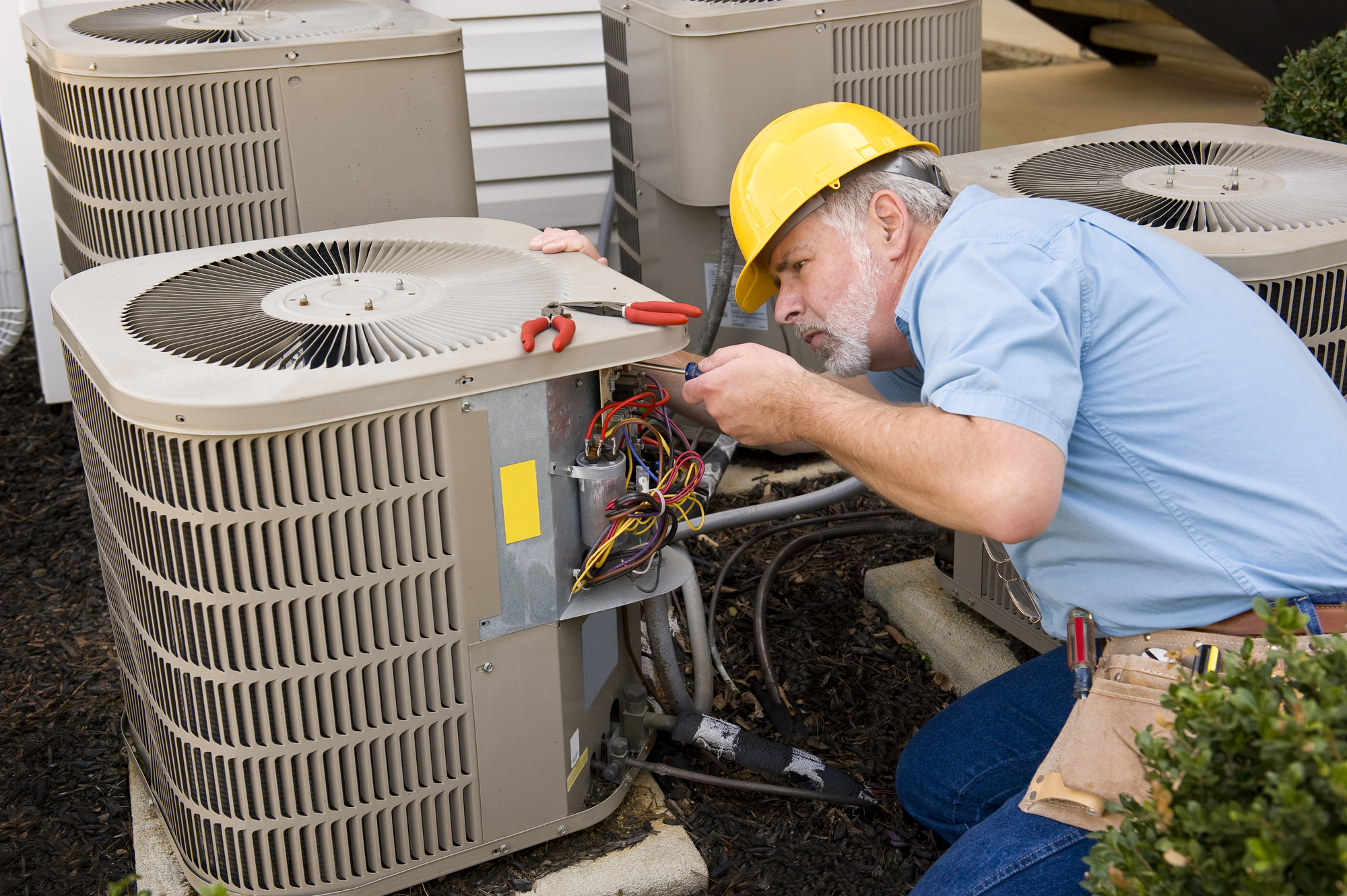 Experienced
We are committed to providing the best installations in the industry. Keeping your air conditioner well maintained is essential to getting the maximum life out of the unit. Our Residential Air Conditioning technicians are qualified to service all makes and models of cooling systems.

Available
24/7 – our emergency service will take your call anytime. Our staff of factory—trained technicians have the expertise to install and repair residential air conditioning equipment of any make or model, 24 hours a day, 7 days a week.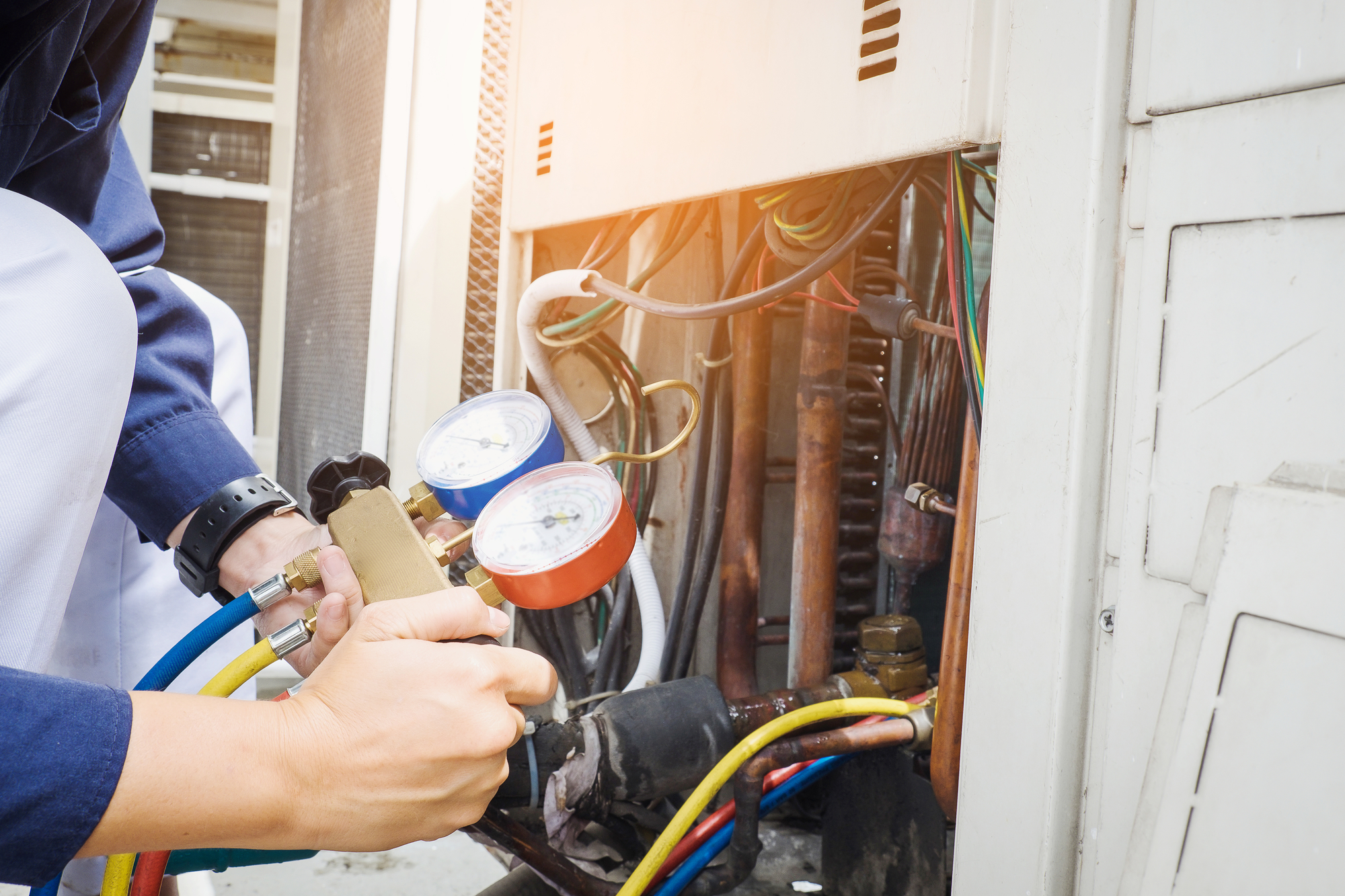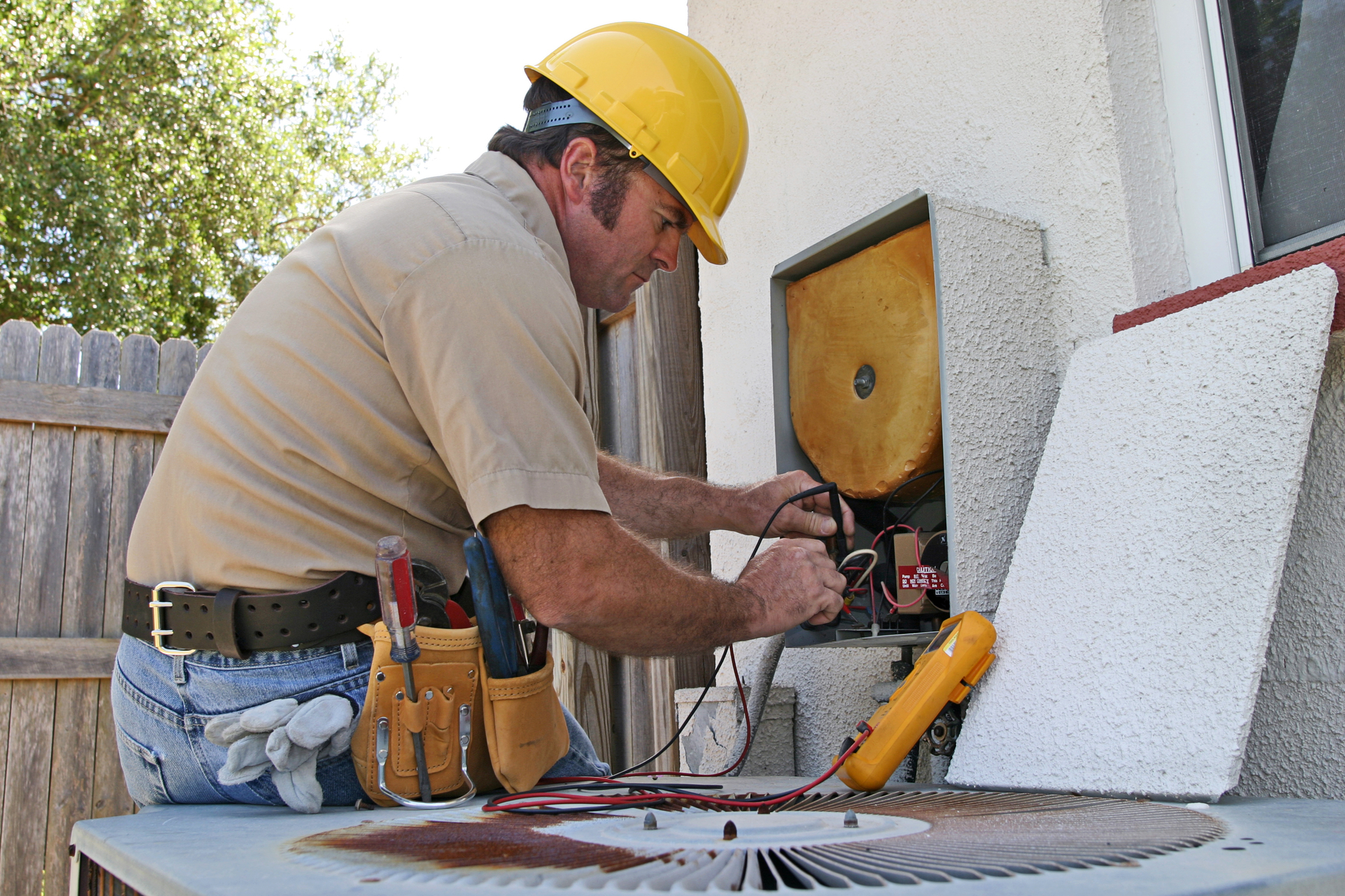 Reliable
We are a family-owned and managed company, serving residential and business customers in the Santa Rosa, Napa and Sonoma areas. Owner Bryan Simning grew up in the area and understands the special cooling needs of Northern California home and business owners.
Your Title Goes Here
Your content goes here. Edit or remove this text inline or in the module Content settings. You can also style every aspect of this content in the module Design settings and even apply custom CSS to this text in the module Advanced settings.
Sonoma County
Cotati
Healdsburg
Petaluma
Rohnert Park
Santa Rosa
Sebastopol
Sonoma
Windsor
Napa County
American Canyon
Calistoga
Napa
Oakville
Rutherford
St Helena
Union
Yountville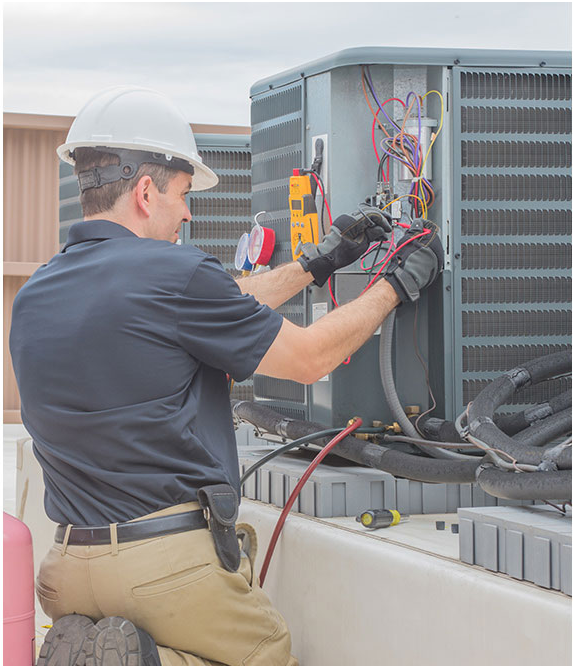 Everything to Know About Backflow Testing
While it might not be immediately obvious, plumbing and HVAC do have some significant overlap. HVAC systems will often interact with and affect the plumbing in your house, and vice versa. For that reason, HVAC technicians are generally trained in some plumbing procedures to make sure your air conditioner or furnace won't have any negative effect on your plumbing, as well as the other way around. One of the most important steps when installing a new HVAC system is to perform a backflow test of the plumbing to make sure nothing overflows into the new system.
So, What Do You Need to Know?
Your Title Goes Here
Your content goes here. Edit or remove this text inline or in the module Content settings. You can also style every aspect of this content in the module Design settings and even apply custom CSS to this text in the module Advanced settings.
What is Backflow Testing?
Most of the time, the water in your plumbing should flow in a single direction. Clean drinking water flows into your home from the water main, and used, dirty water flows back out through the sewer or elsewhere. Backflow occurs when pressure imbalances create suction that reverses the flow of water, causing dirty water to flow back into your house and tainting the clean water. If your plumbing is experiencing backflow, you might notice waste, chemicals like chlorine, fertilizers, pesticides, and even soap or shampoo in your drinking water. If your water looks or tastes different than usual, you may be experiencing backflow and you should get in touch with a plumber or HVAC technician immediately. Having clean potable water in your home is extremely important, so you shouldn't allow this problem to sit and fester.
Certain pressurized devices like boilers can cause backflow, which is where the connection to HVAC comes in. Before installing a furnace or other HVAC appliance that could create backflow, a technician needs to perform backflow testing.
The way we avoid backflow is through a plumbing device called a backflow preventer. You can think of a preventer as a one-way gate. It allows water to flow through the pipes in the correct direction but blocks backflow when it occurs. This prevents wastewater from entering the rest of your water supply and contaminating it.
When a technician performs backflow testing, what they're really doing is making sure the backflow preventer is fully operational. Once that's been confirmed, they can go ahead with the rest of the installation. A working backflow preventer will keep potential impurities in the HVAC lines from causing backflow in the rest of your plumbing. This will save you from water damage, damage to the plumbing, and potential health issues from drinking tainted water.
Residential Backflow Testing
A full and thorough backflow test in a residential building will go over more than just the backflow preventer in the water main. Today's houses are full of risk spots for potential backflow, and each one typically comes with some form of backflow protection. For example, most modern plumbing fixtures use air gaps to prevent backflow if the fixture itself starts to back up. Sinks, toilets, bathtubs, and dishwashers all stop the flow of water automatically if the drain is backed up, so the backed-up water never reaches the clean water source and flows back through it.
Handheld shower heads and sink spray heads often have a high risk of backflow. If the head is submerged, the slightest imbalance in pressure can cause water to flow back through it into the clean water source it draws from. These fixtures are required to be fitted with their own backflow preventers to prevent this from happening, however, you should be aware that submerging the head does increase the risk of backflow.
Garden hoses pose some of the highest risks of backflow in any home. The end of the hose is often left submerged in water when you're using it to fill something, and the universality of hose connections also leaves them open to backflow. Because hose spigots typically don't come with any kind of backflow prevention, we recommend purchasing vacuum breakers that can be screwed onto each spigot. They're relatively inexpensive and greatly reduce the risk of backflow, so there's really no reason not to protect yourself.
Automatic irrigation systems like sprinklers also require backflow prevention. The sprinkler heads are often submerged in water with pesticides, fertilizer, and anything else you might put on your lawn to protect it from the elements. None of these are things you want in your drinking water, so they require special protection against potential backflow. Unlike the hose valves, you probably shouldn't try to install the preventers in your own irrigation system since it gets more complicated. Once a plumber has installed the prevention valves, you should get them inspected about once a year to make sure they're still working properly.
While they're not commonly found in homes these days, darkrooms for film development are at high risk for backflow. Because of the chemicals used to develop photographs, any fixtures in a home darkroom should have extra backflow prevention to keep the drinking water safe. It's also a good idea to have these valves checked yearly as well, so be sure to mention it during your regular backflow testing appointments.
Many heating HVAC systems like furnaces use boilers to create heat, which presents a certain amount of backflow risk. When an HVAC technician is installing your boiler, they should also be adding a dual check valve to the connection with the water main. This will prevent backflow and protect both the boiler and the rest of your water supply. These valves should be replaced once every five years, so make sure you keep track of when you had the boiler installed so you can bring a technician in to replace the valve when necessary.
Commercial Backflow Testing
Backflow testing is just as important for commercial buildings, if not more so. Because many commercial spaces are open to the public, there's a greater responsibility to keep the water safe from any potential contaminants. Most municipalities will require regular backflow testing if you want to operate a business in the area, so it's important to stay on top of the testing schedule. If you have a commercial HVAC system, you can often kill two birds with one stone and have your HVAC technician perform backflow testing during a regular maintenance appointment.
Backflow prevention is especially important for businesses like restaurants that work with food and drinks. Dishes are washed in the water from the main water supply, food is cooked in it, and customers are served water from the main line as well. If backflow occurs, it's easy to see how contamination could spread to all these areas and cause a public health concern. Yearly backflow inspections and tests are typically required by law for exactly this reason.
If you own any kind of business, it's essential to stay on top of your water supply and pay attention to any potential signs of backflow. Drinking water tainted by backflow can cause severe illnesses in your customers, which can have serious consequences for public health and your business. The most obvious sign of backflow is discolored or cloudy water coming from any fixtures in the building. If you're getting brown or yellow water from the bathroom sinks, immediately calling a plumber is kind of a no-brainer. It's still possible to get backflow if you have preventers installed, so it's a good idea to keep an eye out.
There are also some less obvious signs of potential backflow. Low water pressure could point to backflow, as well as water that's slow to drain, especially if it's only in certain drains. A strong sulfur smell can also indicate backflow due to sewer gas or bacteria living in the pipes. Sometimes you can see small flakes of rust or sediment in the water, which could indicate either backflow or a problem with old pipes. Being able to recognize the potential signs of backflow before people get sick could be the difference between closing your business for a few days to get it fixed and closing it for good if you get a bad reputation.
Backflow Service Tips
While backflow preventer maintenance is something you'll generally have to leave to your plumber or HVAC technician, there are a few things you can do to both make things easier for them and make sure everything is running as smoothly as possible. Here are a few service tips you can keep in mind next time you need to have a backflow preventer installed or just have your current one checked out and tested:
As a general rule, any backflow preventer should be installed no higher than five feet from the ground. This leaves more than enough space for a technician to service and potentially repair it without compromising their own safety. Preventers can also be installed underground, but we generally wouldn't recommend this since it increases the risk of cross-connections from flooding.

You can have the preventer installed inside your house if you'd like, but we recommend placing it somewhere outside. Not only will an outdoor location make the device a lot easier to access, but it also protects your house from water damage if something goes wrong or the preventer starts to leak.

If you're following both of the previous tips and have your backflow preventer installed outside and above ground, you'll also want to make sure it's protected from the elements. Housing it in a protective enclosure is a good idea, especially if you live somewhere with harsh weather. Just make sure the enclosure has proper drainage and allows full access to the preventer.

Check with the plumber or technician to see if a strainer has been installed upstream of the preventer. As the name suggests, a strainer traps any bits of debris floating in the water to keep it away from the rest of the system. This both protects the system and allows it to run as efficiently as possible.

Backflow preventers can be installed either vertically or horizontally. While both orientations will work just fine, a vertical installation raises the risk of the check valves closing during backflow, so it's generally better to opt for a horizontal setup.

In California, getting your backflow preventer inspected once a year is actually mandatory to prevent backflow from contaminating public water sources. However, if you live somewhere that doesn't have a similar law, you should still get the preventer inspected annually. It's a bit of a pain to pay somebody to come out and check it every year, especially if you haven't experienced any issues with it, but it's definitely preferable to having sewage coming out of your kitchen sink.
If you follow these steps and have your backflow preventer checked out regularly, it can last you for a decade or longer. They're pretty tough devices if installed correctly, and the chance of experiencing backflow if your preventer is working properly is very very low. If backflow does occur in your house or place of business, however, it's probably time to have a replacement preventer installed even if the old one is undamaged.
History of Backflow Testing
Backflow has been an issue dating back to the first rudimentary plumbing systems, but modern prevention techniques have their origin in the fallout from a backflow disaster at the 1933 World's Fair in Chicago. During the fair, a dysentery outbreak that led to almost 100 deaths and over 2,000 additional illnesses was eventually traced back to a pair of hotels that shared a water system. It was discovered that the hotels were using a single supply of water for both air conditioning and drinking water, and contaminants from the A/C system were responsible for the outbreak.
Backflow prevention prototypes began to emerge almost immediately after the World's Fair, and by the 1940s they were available to install in homes across the country. Much of this research was done by the Foundation for Cross Connection Control and Hydraulic Research (FCCCHR) at USC. The foundation was created in 1944 after the discovery of an unprotected cross-connection between the drinking water in Los Angeles and water from the harbor. The rules and guidelines we use today to prevent backflow mostly trace back to the research done by the FCCCHR.
In the 1940s, the first Uniform Plumbing Code was created to standardize plumbing procedures throughout the nation. The International Plumbing Code was created about ten years later for similar purposes. Today, both standards are still used across the US and have been adopted by a number of local municipalities. For most of the 20th century, water safety measures were mostly under state and local control. That finally changed in 1970 when the Environmental Protection Agency was created by President Nixon.
The EPA was created both to protect the environment from damage and to protect public health. In 1973, they released their first Cross Connection Control manual that provided guidelines on how to prevent contamination issues like backflow. While they didn't issue any federal mandates, the guidelines in the manual were adopted all across the country by various state and local governments. The year after, the federal government followed up the control manual with the Safe Drinking Water Act.
The SDWA was intended to preserve the quality of the nation's drinking water through a number of improvements. It also mandated certain standards for water quality to make sure there were no communities being forced to drink subpar water. While the bill doesn't specifically address backflow, it did provide a series of guidelines for states to follow when it comes to cross-connection and preventing backflow. Today, California and many other states have enacted laws following the guidelines set by the SDWA concerning cross-connections and backflow. While the bill and its later amendments have created several federal mandates on water safety, backflow and cross-connection control still remain under state jurisdiction. It's a good idea to look up the backflow laws for your state. If backflow preventers aren't mandated where you live, we highly recommend you get one anyway.
Health Factors
We've alluded a little bit to the health effects caused by drinking backflow. Anything that normally goes down the drain can end up in your drinking water if backflow occurs, including rotting food, shampoo and soap, and stale standing water from boilers and fire suppression systems. However, the greatest health threat derived from backflow is the risk of drinking sewage water. Here are just a few examples of the diseases that can be lurking in sewage water and spread to you or your family if you drink backflow:
Campylobacteriosis – One of the more common causes of diarrhea, this disease will make your next few days extremely uncomfortable but won't cause long-term problems.

Cryptosporidiosis – Often referred to only as crypto, cryptosporidiosis is caused by waterborne parasites that are common in sewage water. The disease can cause intestinal distress and a mild fever, and will likely keep you in bed until it runs its course.

E. coli – While most of us have some form of E. coli living harmlessly among our gut bacteria, drinking sewage water can expose you to a more severe form of the bacteria that carries a

Shiga toxin

. This can cause symptoms similar to food poisoning including vomiting, severe stomach cramps, and bloody diarrhea, and can even be deadly in serious cases.

Gastroenteritis – This is the official name for your everyday stomach flu. Symptoms include fever, headaches, cramps, and vomiting.

Hepatitis A – While this isn't the deadliest form of Hepatitis, Hep A is extremely contagious and can make you sick for weeks if not treated. In severe cases, Hep A infection can cause long-term damage to your liver.

Dysentery – Once one of the most common causes of death, dysentery is thankfully much more treatable with modern medicine – though still an extremely uncomfortable condition. The 1933 World's Fair backflow incident caused an outbreak of dysentery in Chicago that killed 98 people.

Typhoid Fever – Though modern antibiotics have made Typhoid much less common, you can still catch it from drinking backflow water. Even with treatment, Typhoid carries a risk of death between 1% and 4%, and that number jumps to about 20% if left untreated. The risk of serious illness from Typhoid has been gradually rising as contemporary strains develop higher resistance to antibiotics.
Many of these diseases have all but disappeared from day-to-day life due to modern water treatment and hygiene practices, but backflow is still one of the few ways to catch them. In addition to the diseases found in sewage, backflow can also contaminate your drinking water with fertilizer and pesticides from the lawn, leading to nitrate poisoning.
Call Valley Comfort Heating & Air
If you don't have an HVAC system but are concerned about backflow prevention, we recommend getting in touch with a plumber and having your preventers tested. However, if you do have an air conditioner or furnace set up in your home, your usual HVAC technician should be able to handle the backflow testing for you so you don't have to make two separate appointments.
Whether or not an HVAC contractor can handle backflow testing will depend partially on what they're licensed for. Many contractors in the heating and air industry will carry licenses for both HVAC repair and plumbing, so you can be sure that they're experienced and knowledgeable in both areas. If you're unsure, you can always ask your HVAC contractor if they're able to handle plumbing as well.
If you live in the Bay Area and you need help with backflow testing, HVAC service, or both, Valley Comfort Heating & Air has you covered. We hold licenses in both HVAC and plumbing, and we've been serving the people of Sonoma, Napa, and Marin Counties for years. If you're interested in setting up an appointment, or you just have some questions you'd like us to answer for you, you can get in touch with us through our website here, give us a call at (707) 664-7201, or come down and visit us at our storefront location in Santa Rosa, CA. We're confident that we have the experience, technical know-how, and superior customer service you're looking for in a long-term HVAC contracting company, and we're eager to prove it to you.
Request a Consultation
Please complete this form:
We serve Residential and Commercial customers in the following counties and cities
Sonoma County
Cotati
Healdsburg
Petaluma
Rohnert Park
Santa Rosa
Sebastopol
Sonoma
Windsor
Napa County
American Canyon
Calistoga
Napa
Oakville
Rutherford
St Helena
Union
Yountville