Certified Heating and Air Conditioning Services
Valley Comfort Heating and Air proudly offers certified services for all of your heating, air conditioning and air quality needs. Our technicians are trained and experienced in order to provide you with the highest quality services in the Sonoma County and Napa Valley areas of California.
Accredited With The Better Business Bureau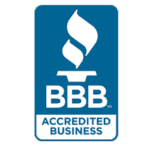 Our company is accredited with the California Better Business Bureau, ensuring high quality business practices, expert services and excellent customer services.
A Diamond Certified Company


A Diamond Certification is given to companies who meet a minimum amount of qualifications based on their client surveys. For three years and running now Valley Comfort Heating and Air has qualified for this prestigious ranking and proudly hosts the details of this certification with links to the Diamond Certification website here.
To learn more about our Certified Heating and Air Conditioning Services, call us directly:
Sonoma County 707-623-1417
Napa Valley Areas 707-927-1678