Winter is here and you want to ensure that all the heating systems in your home are functioning the way they should. Sometimes its the little things we forget to do that can make an entire system malfunction without prior warning. Air duct maintenance helps you keep your HVAC unit in top shape. Many people assume that the furnace, heat pump and air conditioner are the reasons behind many malfunctions experienced. The real culprit is usually the system's air ducts and these need to be maintained in order to avoid this. The ductwork within your home is a pathway for air to pass through when its making way through the different rooms in the home. If this passage is not clear then air quality can be affected. Here are some of the problems that can be experienced due to the lack of air duct maintenance.
Air Duct Leaks and Cracks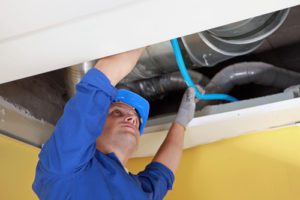 Over time air ducts will start to develop leaks and cracks that will need repair. Our specialist at Valley Comfort Heating and Air Conditioning are highly skilled and trained in the repairing of air ducts that show signs of leakage and cracking. When these problems occur it is important that they are fixed quickly to ensure high HVAC quality standards are maintained.
Filthy Air Ducts
Filthy air ducts are also common and can be hazardous to your health as well. When loose particles and dust gather within the duct system it can cause it malfunction giving you reason to call a technician. The air filter alone cannot prevent this as there are several ways dust can get trapped within the air duct system. We suggest that you have an air duct maintenance completed every 3-5 years in order to inhibit conditions such as allergies and asthma.
Unsatisfactory Insulation
Little or no insulation can impact the level of productivity you get from your HVAC system. It is important for you to know that insulation is a heat impediment and heat can have some challenges passing in and out of your duct system without enough insulation. Heat is required if you are to stay warm in your home throughout the winter season. Pay special attention to the air duct system and you will enjoy the use of your unit for years to come. Take good care of your investment and contact us if you are experiencing problems with your heating system or to schedule air duct maintenance today.