If you are looking for commercial heating and cooling units for your facility, the options can be confusing. Many people are uninformed about these systems, and you may think that it doesn't matter what type of system you get or who installs it. However, there are many different types of systems, and they are not all the same.
Differences in Systems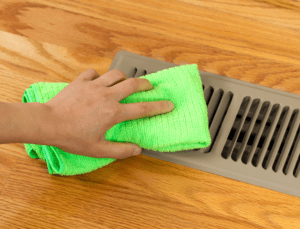 Commercial heating and cooling units work in different ways depending on the type of system that you install. There are several different types of systems, and each is good for a different type and size of facility. For example, a single split unit is similar to residential systems, and is best for smaller commercial buildings. On the other hand, a variable refrigerated flow or VRF system uses a heat pump or a heat recovery, and they are best for very large buildings.
The common types of commercial heating and cooling units are:
Split system

Multi-split system
A single split system has an outdoor unit for each indoor unit, and it is not a central heating and cooling system. Multi-split systems are similar, but multiple indoor units can be connected to one single outdoor unit. VRF or VRV systems are central heating and cooling systems that are much more complex and use technology that was developed specifically for commercial buildings.
The split system is best for smaller buildings, multi-split for medium sized buildings, and VRF for very large facilities. The smaller the system, the cheaper the price as well. You will want to make sure that you are getting the appropriate system for your space. A professional heating and cooling company can help you make that decision based on your needs.
Differences in How They Work
There are some options when it comes to commercial heating and cooling units as well. You can choose to have either a variable air flow or a constant air flow. You can add ceiling fans and vents as required for your purposes and to cut back on energy costs. Only a professional HVAC contractor can help you design a system that will work efficiently based on how you use your facility, and the size of the building.
Differences in Brand
Not all commercial heating and cooling units are the same when it comes to brand. Some brands have a better reputation than others. There are some systems that appear to be the same, but one will last much longer than the other. There are also some differences in maintenance costs and effort. However, more expensive does not necessarily mean better. If there is a specific manufacturer that you are looking at purchasing for your heating and cooling system, run it by your HVAC contractor first to learn the pros and cons.
Differences in Energy Rating
Another major difference between some commercial heating and cooling units is the energy rating. Different systems of the same type can have very different energy ratings. When you are looking at heating and cooling a large space, it is extremely important to consider the cost of operation in addition to the cost of equipment and installation. Paying a little bit more in equipment could save you thousands in energy costs.
Differences in Installation
The best heating and cooling system will not be energy efficient or operate at peak function if it is not installed properly. It is important that you have a heating and cooling contractor that has comprehensive knowledge of the different systems available and how to best place them for maximum effect. Choose your contractor wisely and know that you are getting licensed and well trained professionals that will be able to make the system you choose work the best for you.
Getting Help
As you can see, there are many different factors that make commercial heating and cooling units different. The entire process of replacing your HVAC system, or installing a new one, can be very confusing for the layperson. Instead of possibly making the wrong decision about a heating and cooling system for your commercial space, get help in making the decision about what type of system and brand you should have installed.
Finding a trustworthy HVAC contractor is your best bet for learning which system will work best for your facility. Our contractors are highly trained and educated in the differences between commercial heating and cooling units, their installation, and the brands available. We can help you determine the best system for your facility.
If you are looking for a new commercial heating and cooling unit and you aren't sure where to turn, let us help. We will never try to sell you units that you don't need, and we will be able to help you plan your current and future heating and cooling costs and maintenance. Contact us today for more information.