When it comes to heating and cooling your home or office, only the best HVAC services provider will suffice. Maintaining a comfortable and clean living or working environment is critical to your happiness and productivity. Allying with a cheap or inexperienced HVAC services provider has the potential to backfire in a big way.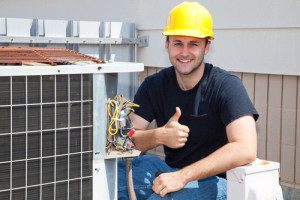 Immediate Assistance When You Need it the Most
Imagine a scenario in which your air conditioner stops running in the dog days of summer. The temperature is in the triple digits and there is no prospect of rain in the weather forecast. This is the type of nightmare scenario that unfolds for countless homeowners and business owners each summer. It is precisely why you should only do business with the best HVAC services provider.
High-quality HVAC providers are more than willing to perform a diagnosis and repair on short notice. The best in the business actually care about your well-being. Inferior HVAC providers will send a technician out according to their internal scheduling demands. Alternatively, true professionals will put in the extra time and effort to tend to your HVAC emergency within 24 hours.
You deserve immediate assistance to troubleshoot and repair heating and cooling malfunctions. If you find that certain HVAC businesses are unwilling to provide same day service, do not hesitate to move on to a HVAC services provider that will send a technician out right away. Elite HVAC providers will even perform emergency repairs on weekday nights, weekends and holidays.
Respect for You and Your Property
The best HVAC companies will thoroughly vet prospective technicians and customer service representatives before bringing them aboard. Background checks must be performed as these individuals work inside customers' homes and businesses. As a customer, your safety and happiness should be the primary concern. Valley Comfort HVAC technicians have more than technical knowledge and the ability to perform difficult repairs/installations. There also needs to be a focus on high-quality customer service that makes you feel as though your business is truly appreciated.
Leaving even the smallest mess behind after an HVAC repair or installation project is absolutely unacceptable. HVAC professionals should always treat your home or office as if it is their own. Those who are true professionals will not disrespect you, your family, your employees or your property in any manner.
Free and Competitive Quotes
Just like any other line of business, there are some bad apples in the HVAC industry. Certain HVAC companies will attempt to take advantage of customers who lack intricate knowledge of heating and cooling systems. You should have a clear idea as to what the installation or repair will cost before the work actually begins.
Guaranteed Work
The quality of an HVAC technician's workmanship is of the utmost importance. VAC companies will provide some sort of assurance to customers in terms of workmanship quality, duration of repairs, lifespan of parts etc. This is the type of reassurance you deserve when shelling out your hard earned money for HVAC maintenance, repairs and equipment installations.
High-Quality HVAC Service is a Phone Call Away
Ask around and you will find that our HVAC aficionados provide the type of high-quality service described in this article. You can rely on our heating and cooling experts to exceed your standards for HVAC services in terms of timeliness, workmanship and customer service. Give us a call to learn more about how we can help you live as comfortably as possible, regardless of how hot or cold it is outside.