When you live in Santa Rosa, owning an air conditioner is more than just a luxury. It's practically a way of life during the sweltering summer months when temperatures often soar, and a cool room becomes a sanctum. However, many Santa Rosa residents have less information than they would like about their air conditioners, especially when it comes to repairing them. If you fall into that category, you'll probably benefit from a little extra information about local AC repair in the Santa Rosa area. Fortunately, we're here to help you.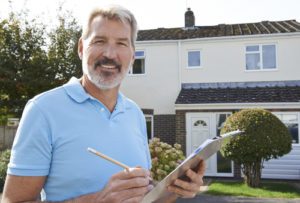 At Valley Comfort Heating and Air, we've worked on countless systems in and around Santa Rosa, so we know a thing or two about local AC repair. Follow this guide to learn more about when you need to call a technician (and when you don't), what you can do to give your air conditioner a longer lifespan, and what you should look for when the need to hire a technician is undeniable.
Local AC Repair: When It's Necessary (and When It Isn't)
Firstly, it's important to bear in mind that not every irregularity in your air conditioning system merits a service call. That's not to say you should ignore problems with your cooling system—far from it, in fact. Neglect is the number one cause of major air conditioning problems in U.S. homes, so if something seems strange while you're running your system, you'll need to address it. However, there are certain things you can take care of without professional help. Here are a few examples:
Checking your thermostat: often, an air conditioner that doesn't seem to be cooling correctly is merely the result of an improperly set thermostat or one without charged batteries. Check the batteries in your thermostat and make sure it is set correctly to help you avoid this mistake.
Checking your electrical system: your fan might not be working, but that doesn't always mean a major problem like frozen fan coils. It could just be that a circuit breaker is switched off. Look at your electrical system and see if that's the case before you leap to the phone and make that service call.
Checking your filters and outdoor unit: poor air quality could be the result of a large blockage in your ducts that requires professional help… or it could just be the result of dirty filters, which you can quickly change on your own. In fact, you should be changing your air filters once a month during periods where you are using your air conditioner, just to be safe. It's also smart to walk around your outdoor unit every other weekend or so and move twigs or other debris away from it. After all, the easiest way to deal with a blockage in your system is to prevent it entirely.
Keep in mind that air conditioners are exceptionally complicated pieces of technology and that the three situations listed above are by no means an exhaustive analysis of potential AC problems. Your air conditioner could be subject to many different issues over the course of its lifespan, and many of them do require help from licensed technicians. If you hear clanging and banging, notice a strange and unpleasant odor, see ice forming inside your unit or notice leaking water or refrigerant, you should probably turn the system off and call a professional AC repair service as soon as possible.
Avoid Costly AC Repair with Diligent Maintenance
Of course, it's best to avoid the most expensive and complicated repairs entirely if you can. That's where preventative maintenance enters the equation. Taking good care of your air conditioner is an excellent way to prevent any significant malfunctions from taking place prematurely. The following are a few things you can do to minimize the risk of a catastrophe such as a compressor failure:
Clear any debris at least two feet away from the outdoor unit (every other week)

Clean the fins on your outdoor unit (once a month)

Make sure the condenser is level (a few times each season)

Clean the evaporator coil and check the condensate drain (monthly)

Replace dirty filters (monthly)
Know What to Look for in Local AC Repair
There will still be certain times when you need to hire a pro to work on your air conditioner. No matter how carefully you maintain it yourself, everything wears out, and sooner or later you will need repairs. When you do, make sure you hire professionals who have a valid C-20 license authorized by the State Licensing Board. These licenses signify that your technician has had years of experience, passed several tests, and is capable of performing sensitive work to put your system back in shape.
Local AC repair should be a part of owning an air conditioner in Santa Rosa, but it isn't the only thing you can do to keep your system in shape. A little maintenance and DIY know-how can help you remain cost-effective, and only call for professional repairs when you need them.
Check with us here at Valley Comfort Heating and Air, our customers love our attention to detail and our friendly, affordable service. (707) 800-6287