So, you're a proud HVAC owner, and you've decided that you only want the best quality of care for your system. You've been putting in all the work you can do on your own: changing the filters every month during use, moving debris away from the outdoor unit on weekends, and being careful to set your thermostat at the levels recommended in your manual for maximum efficiency. However, there's only so much you can do by yourself, and you know that eventually you'll need to contact professionals for more extensive air conditioning maintenance. What company should you choose, and how can you find them?
Don't worry—we're going to help you. In the following article, you'll learn everything you need to think about when choosing a cost-effective air conditioning maintenance company to meet your needs. We'll look at what qualifications you should seek out, what kind of work you should expect, and other factors that will indicate whether you're about to choose a reputable contractor or not. By the time you've finished reading this, you should have everything you need to make a decisive and well-informed choice.
Without any further ado, here's our guide to hiring pros for your air conditioner maintenance:
First Priority: Check for the License of Your Air Conditioning Maintenance Company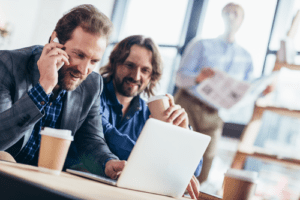 Not all contractors in the State of California require licenses for the work they do, but that doesn't mean you should hire someone without one. Here's why: the California State Licensing Board mandates that any job costing more than USD 500 be performed by a contractor who holds a valid C-20 license. The C-20 demonstrates that the contractor in question has…
Passed at least two exams (one for the trade, and another for Business and Law

Worked in the industry as a journeyman (or higher) for at least four years, and

Filed a $10,000 bond with the Registrar, in addition to providing at least $2,500 of working capital.
A contractor who has completed all these steps will be one who knows a great deal about their work and is heavily invested in the success of their business. As a result, you can trust them to work as hard as they can for you and never to cut corners along the way. Conversely, a contractor who has not been required to spend the time or money to reach this level may be less inclined to hold themselves to exacting standards. As such, you will always face less risk when hiring a properly-licensed technician.
Your Service Should Include…
The air conditioning maintenance company you're considering should be versatile enough to handle a variety of tasks competently and quickly. Licensed contractors can typically be counted on to perform any of the following services:
Duct cleaning:

having the ducts cleaned

every 1-2 years can reduce the chances of unwanted matter piling up inside them and affecting the way air flows throughout your home. Foreign matter in the ducts can

affect the quality of the air your HVAC circulates

, or even block it from reaching the vents entirely—which can strain important components and result in breakdowns.

Refrigerant recharges/leak repairs:

refrigerant is the chemical responsible for your air conditioner's ability to lower the temperature in your home. As such, it must be kept at specific levels to ensure that your system performs properly. A licensed contractor will be able to identify a leak that needs fixing, and top up the system until it has the right amount of refrigerant in it once more.
Preventative troubleshooting: hearing strange noises from your air conditioner and wondering what the cause might be, or struggling to make it perform as efficiently as it once did? You might be about to lose the compressor or another important part of your system. Having a qualified tech in to

check for trouble

the moment you suspect that something isn't right can save you a great deal of money by catching the problem before it has a chance to develop and put an expensive part at risk.
Component replacement and emergency repair:

if it turns out that something in your system

is

busted, a trusted technician should be able to provide you with the new parts you need and install them correctly.
Sizing assessments and installations for new HVAC owners:

the specific size (or cooling capacity) of your HVAC must match the dimensions and characteristics of the space where you want to have it installed. Only a professional can make the necessary determinations to verify that your HVAC is right for your home, and install it properly.
Final Considerations for Choosing an Air Conditioning Maintenance Company
Keep in mind that aircon professionals should also be friendly, punctual, reasonably priced, and well-reviewed by other members of your community. Find someone who matches those criteria, and you can expect reliable work from your air conditioning maintenance company well into the future.
Check with us here at Valley Comfort Heating and Air, our customers love our attention to detail and our friendly, affordable service. (707) 800-6287