Allergies affect many of us. What is important though is finding out what triggers them. If you have an AC unit it might be important to inform you that not having a filter in your system can contribute to the constant recurrence of your allergy symptoms. A filter helps to trap pollutants that are hazardous to your overall health. This solution can help reduce or eradicate your allergy symptoms.
Whole-Home System Benefits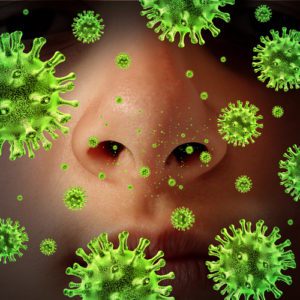 Occasionally, your air filter that your air conditioning system is equipped with may not be enough to help those allergy symptoms get any better. It may only make them get worst. There is a way to determine the effectiveness of your air filter. The use of the MERV standards (minimum efficiency reporting value) scale will definitely help to identify any inefficiencies.
You'll need to seek the advice of Valley Comfort Heating and Air Conditioning to ensure that an advanced filter does not interfere with the air flowing into the system. Generally, we propose that homeowners invest in complete home air cleansing systems in order to trap pollutants.
These pollutants can create numerous problems during allergy season. Using an electrical charge filter to eradicate pollutants is the sure way to go. The electrical charge draws the fragments to the surface unlike the media filter. This system is definitely more successful and should be incorporated into your air filtering routine.
Taking It A Step Further
It is not possible to restrict the pollutants in the air outside. With some assistance from an indoor air quality system, your home can now be allergy free. In addition, there are some steps that you can take to ensure your home provides you with high quality air. You will need to:
Wash and change curtains on a regular basis
Eliminate the use of a carpet as this can definitely be used as a nest for pollutants
Clean your feet before coming into your home and ask anyone entering to do the same
Take off your shoes completely before entering, will prohibit allergens from getting into your home
If you are concerned for the health of those around you Contact us. We are quite eager to educate you on all the areas over looked that can be hazardous.