We all have to make decisions at times in our lives and choosing an AC specialist might be one of them. When selecting a new air conditioner for installation, always look for an expert heating and air conditioning technician who is skilled and what to do. One of the things to remember is that an ideal technician would choose the appropriate system based on the size of your home. This is of vital importance because it would function better and maintain productivity during the system's lifetime. Before selecting a new air conditioning system get to know all the features. Research the productivity levels of the unit you are about to purchase. You can learn more about the air conditioner's productivity levels by viewing the SEER.
Here's How SEER Can Help You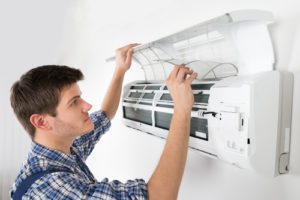 SEER stands for "seasonal energy efficiency ratio". The method used to decide SEER is quite difficult. With SEER the final measurement averages the total of energy utilized by the system in differing environments with distinct humidity levels and temperatures during the cooling season. Sounds like whirlwind of words for someone who knows nothing about the SEER. Understanding the SEER types might help clear things up a bit.
SEER Types
The higher the SEER measurement the more costly the system will be. You see, the technology employed by SEER air conditioners will chill your home while consuming very little energy.
In looking at whats required , the least SEER for air conditioners is 14. For maximum reductions, you would need to inquire about one that is more elevated than 14. In addition, you would require to look for a SEER of 16 or more in order to get the most out of your investment.
It is beneficial to ensure that a technician aids you in selecting it. As size and suitable installation are essential to the productivity levels. Contact our professional team, we have vast experience in AC repair and maintenance. If you are thinking about making home improvements this can be one of them.