Ductless split system air conditioners represent an exciting alternative to traditional ducted central air conditioners, and many homeowners throughout California are curious about their viability. Could a ductless split system be more comfortable or cost-effective than your current HVAC? The answer to that question will likely depend on numerous factors, each of which may be different depending on the home in question. Considering your property and its needs in greater detail will help you determine whether you can benefit from a ductless split system in your home.
We've worked on many different climate control systems and assisted a wide variety of clients. As such, we've learned a thing or two about which air conditioners function best in different environments. When someone asks whether it's time for them to replace their HVAC with a ductless split system, the following questions will help them decide. Answer these simple questions, and you should be able to make a decisive choice about the kind of air conditioner you use in your home.
Questions to Answer when Considering a Ductless Split System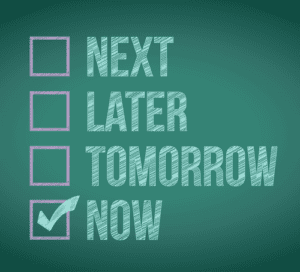 Before you decide to give up on your existing HVAC system, make sure to ask yourself the following questions:
Do You Need the Extra Room?
Ductless split system air conditioners take up less space than traditional central heating and air systems, but not everyone needs the extra space. If your home is already quite spacious, you may find that freeing up an extra room in the basement or attic just isn't worth the cost of changing out your existing AC equipment.
Can You Afford the Supplementary Costs?
The national average cost to install a ductless split system air conditioner in a 2000 square foot home is approximately $2500, but it can go up to as much as $7000. This figure covers the equipment and installation but does not account for possible additional expenses. Such expenses could include the costs of creating an opening in one of your outside walls to accommodate the new unit or pouring a concrete slab on which the outdoor condenser will rest.
You may also need to install or upgrade existing electrical wiring in your home so that the new system meets current regulations in your area. Finally, remember that ductless split system air conditioners offer no heating capabilities. You should budget for new heating equipment in addition to the costs of a ductless system if you're going to use it to replace your HVAC.
How Many Rooms do You Normally Use?
While ductless split system air conditioners can cool the space around them very effectively, they may be less useful for cooling the entirety of large properties. The major advantage of ducted systems is that they circulate air evenly throughout a home.
Do You Have Room for Ductless Split Systems?
While a ductless split system does not take up an entire room the way an older HVAC might, it still needs to go somewhere. With ductless systems, the question is less about how much room you have for the unit and more about where exactly you're going to place it. Remember, you'll have to make a hole in one of your outside walls—so you'll need to pick a centrally-located room where that won't be too much of a distraction or eyesore.
Does Your Home Already Have Existing Ductwork?
If your home already has perfectly good ductwork, replacing your HVAC with a split system is unlikely to be cost-effective. It might make sense to supplement your climate control with a split system, but only if your HVAC is incapable of cooling your entire home adequately. Even if you suspect that this is the case, you should have your system checked by a licensed professional and your ducts cleaned before you make the decision. It's much cheaper than buying a brand-new unit, and if it works, you might find that you don't need a new system at all.
How Often Do You Have Your Current System Serviced?
If you do not often arrange for service on your existing HVAC system, you may be able to solve efficiency or performance issues without resorting to replacement. HVACs are complicated pieces of machinery, and they require regular maintenance from licensed pros. Arranging for an annual service call with a trusted contractor can ensure that your system stays healthy and continues to provide cost-effective cooling for your home as needed. While it is true that leaking ducts can account for as much as 30% of a home's energy costs, it is also true that a well-maintained ducted system is demonstrably less expensive to run than a ductless mini-split.
Ductless split systems offer flexibility and take up less space than their ducted counterparts, but in the vast majority of cases, they are better for supplementing your HVAC than replacing it entirely. Purchase a ductless system if you require extra cooling power or live in a home without the capacity for ducts. Otherwise, take care of your HVAC, and you'll find that it almost always provides more convenience and comfort.
Check with us here at Valley Comfort Heating and Air, our customers love our attention to detail and our friendly, affordable service. (707) 800-6287