Creating a comfortable work environment goes beyond purchasing nice office furniture or offering a catered lunch once a week; there are more fundamental elements to consider, too, like the temperature inside the workspace. In the summertime, you rely on advanced cooling systems to keep out the heat and keep staff focused on the tasks on the to-do list. Similarly, when the mercury takes a plunge, staff expect a warm space that will allow them to work without distraction. Whether you are considering a commercial furnace for a new building or replacing an existing installation, there are several things worth keeping in mind. What should you know before you reach out to a professional installer for help?
Determining the right type of commercial furnace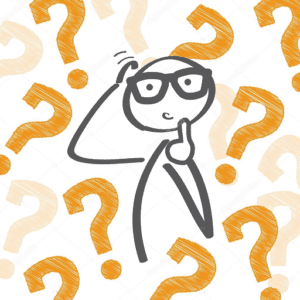 Picking the type of furnace you'll add to your building is often the first step. There are many options available, from traditional forced air central heating to heat pumps and even ductless systems. In conventional setups, you may have several fuel types to choose from for heating air, e.g. an oil-based furnace or one fired by natural gas. The setup of your building will play some part in this decision. For example, if you do not have space for fuel oil storage, you will need to consider a different installation type. You should carefully consider the amount of room available for installation alongside other factors, such as operating costs and energy efficiency.
What if you have a minimal workspace that does not have ducting you can tap into with a new installation? In this case, considering a "split system" that includes a heater can be the ideal choice. These are often combined with AC units and use a heat pump system to extract heat from outside air. For spaces that only need heating occasionally, these can be a cost-effective choice.
Considerations specific to your business or building
Sizing your furnace is perhaps the most critical consideration in choosing a unit and preparing for installation. While the inclination many people may have initially is to determine the "biggest and best" furnace they can find, this is often a recipe for poor performance. A bigger furnace is not necessarily going to deliver better heating for your business. In fact, an oversized furnace may produce so much warm air so quickly that, while your business will warm faster, the furnace will face increasing strain due to short cycle times.
Increased energy and maintenance costs can make this a frustrating headache, just as much as an under-powered furnace would. Coordinating closely with a furnace provider can help you determine the precise sizing that is appropriate for your business. The best choice will be the one that meets your targets for heating efficiency, energy usage, and maintenance demands.
Prepare for maintenance in the future
If things never broke down, the world would be a much less stressful place. In reality, though, a commercial furnace will need occasional maintenance alongside regular servicing to remain in peak operating condition. The good news is that because you are likely only to run your furnace for a set "season" each year — no one turns on the heat in July — wear and tear from use can be limited. However, the high volume of heating that does occur in the cold months means that long periods of strain can create failures within the system. By and large, these are not troublesome or overly costly fixes — especially if you engage in annual pre-season maintenance and occasional check-ups.
As part of your installation considerations, it's worth making plans for how you will handle maintenance. Familiarizing yourself with the most common operating faults a particular model may experience, plus basic maintenance requirements (such as filter change intervals), can give you an idea of what you will encounter. Not only does this make budgeting for maintenance expenses simpler, but it also affords you an opportunity to line up a service provider. Just like considering BTU output or energy efficiency ratings, how you will care for the furnace into the future should be part of your considerations.
Choosing an experienced provider for assistance
With some of these fundamental considerations in mind, you can develop a strong foundation from which to move forward with your plans to order a commercial furnace installation for your building. Balancing all the different factors together can be difficult on your own. However, with the help of an (experienced and professional team), identifying not only the right unit but the proper procedure for installation becomes much more straightforward. As you begin to take a deeper dive into your options, remember just how vital sizing is — and how different furnaces can impact your energy costs. When you're ready to take the next steps, get in touch with a local business that can supply you with the right products and service.