Ductless Split Systems 101: Operation, Costs, and Benefits
If you've spent much time browsing for the best HVAC systems, you've likely seen many experts talk about ductless split systems. Many HVAC specialists praise these systems for their efficiency and simple operation, but it's worth knowing how these systems work in the first place.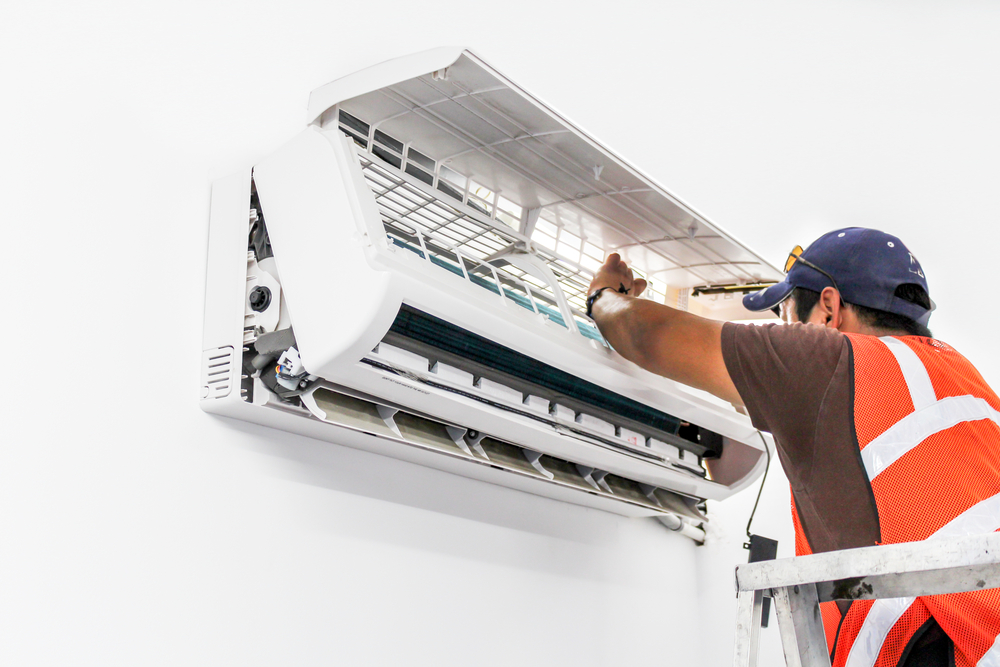 What kind of maintenance will you need? Can they save your home money? How do they get heated and cooled air where it needs to go? This guide addresses each of these questions and more within the subheadings below. Please continue reading to learn more about these efficient HVAC systems.
Ductless Split Systems' Components
There are three components that you'll need to place when installing ductless split systems: the external air condenser and compressor, the internal air handling unit, and the tubing or piping between them. The system doesn't use ducts to move the air around, but it still relies on pipes to move the refrigerant between the two units and release the moisture that the air handling unit collects. Generally, your HVAC contractor can set this piping inside your wall, along with any electrical cabling that the system needs. Setting up the system this way can reduce its visibility, making it one of the most space-efficient systems that you could install. During operation, the exterior condenser will cool the refrigerant and pump it back to the air handler so that it can cool the air inside your home.
If you'd like to use a ductless system for whole-house heating and cooling, then you can install a multi-split system. This kind of ductless system attaches multiple air handling units to a single condenser or compressor so that you can heat multiple rooms without ductwork. Most ductless systems will also come with remote controls to turn the systems on and off as needed, as well as to set the desired temperature. Ductless mini-splits operate with a fan in the air handler rather than use radiant heating and cooling, which means you'll immediately feel them when they turn on.
Key Operational Features and Requirements
Ductless systems are remarkably easy to use. As mentioned above, you can control them with remote controls in the same room as the air handler. When you have a single split, you'll only have the one unit to consider. If you opt for a multi-split system, however, you can install a heat pump to give you maximum operating efficiency. Heat pumps transfer air from one zone in your house to another, heating one as it cools the other. Homes with one or two rooms that get colder or warmer than the rest can take advantage of this differential to reduce total heating expenses.
One requirement for this kind of system that you won't encounter in central systems is the additional need for electrical circuitry. Central units will only need electricity for the thermostat, central unit, and external condenser. If you have a multi-split system, however, each air handler will need its own connection to your home's wiring, meaning you'll need to ensure that your circuits can handle the additional load where it's needed.
When You Can – and Can't – Go Ductless
Despite ductless systems' advantages in terms of efficiency and independent control, there are still some considerations that determine if it's the right choice for you. In larger homes, these systems may not scale as well as the correct kind of central air, so you would have a harder time unlocking their true efficiency. On the other hand, if you struggle to heat or cool a single room in your home, or you've added a home extension or enclosed patio, a ductless system can let you control the temperature without needing to change your existing HVAC system.
If you have a historical home, you may find that a ductless system offers you the best chance to install effective air conditioning. While ducted cooling may require damaging the architecture, ductless systems are much easier to install within your existing structure, meaning that you can retain much of your home's traditional appearance while taking advantage of modern comforts.
Making the Right Choice for Ductless Split Systems
It's not always clear what kind of HVAC system is right for your home. We hope that this exploration of ductless split systems has helped you get a better idea as to whether one of them would be suitable for your home. Each home is unique, so there may be special considerations for your home that make it an excellent choice, or one that still won't meet your needs. We recommend always speaking to a qualified HVAC contractor for a consultation before making any significant decisions regarding your HVAC system. When they have a chance to review your home, your local climate, and your budget, they can make an informed suggestion that will balance your current needs against the most efficient option and help you get the best result.