When trying to balance your business's budget, generating income receives much attention. Between your workforce, marketing efforts, and corporate software, you can boost productivity in many ways. Nevertheless, your expenses are no less important when trying to benefit your business. One strategy to keep them in line is to have a firm handle on your utilities.
During the winter, heating prices go up, and you may see your bills skyrocket, especially if you work in retail or use glass architecture. The best way to keep those expenses in check is to spend time considering the different commercial furnaces that are available and how to choose the best one for your business. Below, we address some general furnace information that affects your business, as well as the two main areas that will save your business money for years to come.
Get a Grip on the Big Picture of Commercial Furnaces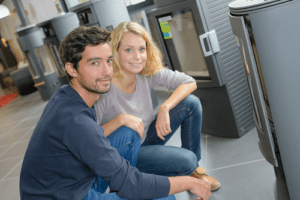 Your business must balance several concerns regarding your HVAC system. When considering the best ways to take an economical approach to commercial furnaces, you cannot ignore two significant considerations:
Environmentally-Friendly Solutions

– More than ever, businesses must pay attention to sustainability. Based on the amount of energy that building heating takes, it's something that has a far-reaching impact on the environment around your business. Fortunately, furnaces that are more economically efficient tend to be those that are more environmentally-friendly.





Most furnaces use heating oil or natural gas to produce heat, but you can offset this cost by supplementing your central heater with solar-powered heat pumps. These machines transfer heat between different locations in your building, allowing your business to make more efficient use of the heat that you're already producing. As an advantage, this solution will also increase your employees' and customers' overall comfort.

Remaining Compliant

– Another critical aspect of business HVAC systems is the need for governmental compliance. Regulations vary between municipalities, but EPA regulations affect every business within the United States. As technology advances, regulators have given greater scrutiny to the machines that satisfy these requirements. Today, your furnace needs to meet higher standards than ever before.





Businesses can "kill two birds with one stone" by focusing their attention on choosing environmentally-responsible heating solutions in the first place. The newest models that feature the Energy Star designation are all approved by the EPA and meet national regulations for furnace efficiency. If you limit your search to systems with this designation, you'll keep your business warm and in compliance.
Two Key Methods to Save Money in the Long Run
While the above points are helpful to avoid the worst excesses of an inefficient system or one that is environmentally-unfriendly, we recommend that you take the next two approaches to maximize your system's value:
Proactive Maintenance

– A furnace can only be as good as its maintenance, as even a single faulty part can cause the entire system to break down. If you neglect preventive maintenance, you will have to prepare for emergency repairs. Any emergency calls outside of regular hours may incur additional expenses beyond the repair itself. There's also the risk that minor issues may negatively impact your furnace's efficiency, thus driving up your utility costs in the long-term.





The best way to prevent these issues is by establishing a regular maintenance routine. While your employees are not trained for in-depth repairs, there are things that they can do to avoid some problems. By cleaning air filters and confirming system performance on a regular schedule, your team can help you identify when a minor problem occurs. The sooner you know that your system needs a technician's attention, the less expensive the repair call will be.

Selecting the Ideal Size

– We advise working with a qualified HVAC technician to review your building before installing a new system. They'll identify your building's load and compare that to various systems' power levels to determine which one is best suited for your business.

Building load

is the amount of space that must be heated by the furnace. Some systems, while more efficient, may not be able to sustain your building's heating demands.





It's challenging to find the right balance between installation cost, ongoing economic impact, and efficiency, but with a good understanding of building load and a furnace's SEER (or seasonal energy efficiency), you can make the best decision for your business. Most manufacturers provide furnace efficiency ratings with their machines, but a contractor can help to match your business with

the best furnace for your needs

.
The Next Step in Finding Commercial Furnaces
When you're ready to buy a new furnace, the first thing you should do is find a company you can trust. An HVAC contractor with experience can make short work of a search that would otherwise take weeks. Just as you employ well-trained employees for specialized tasks in your business, you should rely on those who have a firm understanding of their field. With their help, you can select which of the available commercial furnaces is ideal for your business.