You've been living in Healdsburg for a little while—perhaps for long enough to have experienced your first summer or winter there. Extreme temperatures can be fun for short periods (which is why saunas and polar bear swims exist), but you probably don't want to spend an entire season in them. Instead, you'll probably be looking for an HVAC system by the end of your first year in Healdsburg, if you haven't already caved by then and purchased one. Owning an HVAC will ensure that you spend all year in comfort and serenity. However, there are specific responsibilities you'll need to fulfill if you want to enjoy the full benefits of being an HVAC owner—one of which is to make sure your central air installation is handled by professionals who can do the job properly.
You might not think that central air installation is critical. After all, doesn't the quality of the system itself matter much more than whoever installs it? That assumption is, in fact, not correct. You can spend thousands of dollars on a new HVAC (and many people do), only to find that its efficiency and lifespan suffer due to mistakes made during installation. The lesson to be learned from that is: the quality of your heating and air conditioning can only be as good as the quality of the people you trust with the job of installing it.
How to Find the Professionals You Want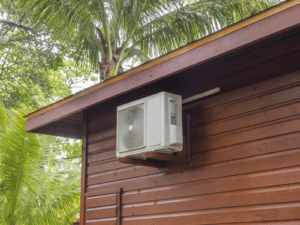 Knowing that you need to have your installation taken care of by skilled professionals is helpful, but it gives rise to other questions. Specifically: how can you distinguish the qualified professionals in your area from the other service companies that will happily take your money? Fortunately, there are a few easy ways to verify the quality of service and work ethic you can expect when you look for a service technician to hire in your area. Follow the tips below, and make sure that you choose a team that will do your central air installation right.
Licensed Contractors ONLY
Many people do not realize that a licensed contractor is required for central air installation throughout the state of California. "Wait a moment," you may be thinking, "air conditioning technicians don't always need a license—why do I have to hire a licensed technician for my installation?" The answer is pretty simple: it has to do with the cost of installing an HVAC system. Unlicensed contractors are legally allowed to work on systems in California, but only on jobs costing under $500. The cost of an installation usually is more than $3000 since the cost of the unit itself usually has to be factored in.
As such, it is illegal for an unlicensed contractor even to accept a job where they would be required to install an HVAC— but some inexperienced or unscrupulous contractors may still be willing to do so. For your peace of mind, it is better not to take the risk. Make sure you choose a licensed contractor who has proven themselves with years of experience and significant investment in their craft. They will always produce better results on jobs as large as installing your new system.
Choose a Company with a Reputation for Excellence
You may find several licensed HVAC technicians available for hire in your area. If so, you'll have to do a little more research to pick the right one for your needs. One excellent way to do so is by looking for online testimonials or reviews of their work. You don't have to be a connoisseur to tell a proper installation from a bad one—and most people will be extremely forthcoming with their Yelp reviews if a company has provided them with subpar service.
It's best to invest at the outset when purchasing a new HVAC system, as this will likely save you considerable amounts of money in the long term. Buy the best-quality unit you can afford, and hire a crack team to install it for you. However, you won't want to pay an unnecessarily high price. Once you have found a likely installer, call them up and ask them to provide you with a ballpark for their work. Exact figures are never possible when dealing with air conditioning installations since numerous unpredictable factors can complicate the process. However, they should be able to provide you with a likely range for the cost of the installation, or at least tell you what their hourly labor costs are so that you can see whether they charge reasonable rates.
Consider Yearly Service Contracts After the Installation is Complete
Installation is one of the biggest jobs an HVAC technician can take on, so when you find a service company you trust with those responsibilities, it's best to keep them on call. One of the best ways to do so is by entering into a yearly service contract, which ensures repeated visits to your home by the same technician over time for an annual fee. These agreements allow the same qualified individual to become familiar with your system so that they can more easily and accurately diagnose problems and repair them.
If you're still wondering whether it matters who performs your central air installation in Healdsburg, the answer is: yes! Use this guide to choose competent installers, and do yourself a favor for the future by retaining their services afterward.