When your air conditioner breaks down—particularly in the summertime—it's a race against time to get it fixed. Living without AC in 80 or 90-degree heat can be nothing short of torturous when you are used to the cool comfort of a temperate house. The question is, how do you find an AC repair company you can trust?
What to Look for in Your AC Repair Company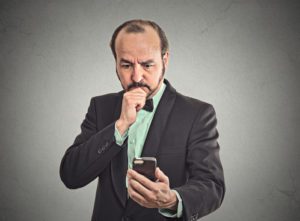 There are multiple factors to consider when hiring someone to fix your air conditioning unit. Obviously, you want someone who knows what they are doing. Otherwise, they might just damage your AC instead of fixing it. Experience, certification, and knowledge of your specific model are all things your repair technician must possess.
You also want someone who won't charge you an arm and a leg for service, and preferably someone who can provide a quick repair without hitting you with extra fees. Just because your AC repair is urgent doesn't mean you want to spend a fortune on it.
Finally, you want someone friendly. When it comes to letting a stranger into your house, there is no substitute for good manners.
How to Find the Right Air Conditioning Repair Technician
Luckily, in our internet-obsessed world, finding the right HVAC repair specialist is easier than it used to be a few years ago. The days of tearing through the yellow pages and hoping for the best are gone. With the power of Google, finding a qualified AC repair technician shouldn't take you more than 15 minutes of good internet detective work.
Here are a few strategies to use to find the right company:
Find someone close to you:

When you are searching AC repair companies on Google, pay attention to the location. Put your city or neighborhood name in your search and be conscious of company addresses and service radiuses. Some companies won't take service calls out of

their usual radius

, while others will charge extra for long distance callouts. Finding a repair company that is close gives you the best odds at affordable rates and quick, responsive service.
Pay attention to price (but don't base your decision on it): When it comes to comparing HVAC repair companies, you can and should request service quotes from a few. It's good to get an idea of the ballpark price range for your AC repair or replacement. You don't want to end up choosing someone who is charging $100 more than the competition. If one service drastically undercuts the rest of your options, though, beware. Companies that charge too-good-to-be-true prices have to make up that money elsewhere—whether it's by using cheap repair parts or hiring unqualified technicians.
Look for certifications and awards:

Switch on your radar for terms like "licensed," "certified," and "award-winning" when you are looking at websites for AC repair businesses. A company

with special certifications or awards

is one with a proven track record of success. Technicians themselves, meanwhile, can get certified through NATE (North American Technician Excellence), which demonstrates genuine HVAC knowledge and expertise.
Get estimates, but not over the phone: Air conditioning units vary considerably depending on size, age, type, and brand. As such, even the most qualified AC repair technician won't be able to tell you what's wrong or how much it will cost to fix without examining the unit in person. If a technician gives you a price quote over the phone; without ever coming to your home to look at your AC unit in person, be wary. A qualified technician will survey your AC unit in detail and explain what's going wrong before issuing a price quote.
Read reviews:

One of the terrific things about the internet is how readily available business reviews are. Reading reviews and customer testimonials—whether on Google, Yelp, or

the service provider's site

—will tell you a lot about how a repair company works. You can take many of these reviews with a grain of salt: after all, sometimes frustrated customers exaggerate their bad experiences in one-star internet reviews. However, by looking for recurring complaints or issues, you can usually spot red flags about your repair company if there are any to be found.
Count on warranties or guarantees: Every HVAC company worth its salt should provide warranties and satisfaction guarantees. Some of these guarantees will be on the products themselves if you do need to buy a new AC unit. Others, though, protect the actual repair or maintenance work that the company does. Generally, a repair business not willing to stand behind its work is one you shouldn't hire.
At Valley Comfort Heating and Air, we've built our business on responsive service, competitive pricing, certified technicians, fair warranties and guarantees, and a deep knowledge of HVAC systems. If you need an AC repair company and you live in the Napa or Sonoma County area, give us a call. You can reach us by calling (707) 800-6287.