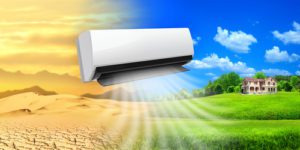 Many people across America face a choice when it comes to the type of heating system they use in their home. An increasing number of individuals choose central heating and air, whereas some others opt for oil fueled heating systems. To be sure, there are some advantages to using an oil fueled heating system in your home. However, it's not necessarily true that the pros of oil fueled heating systems outweigh the cons. For every advantage that oil fueled heating systems offer, there's usually a hidden disadvantage.
To be clear: there are situations in which using oil fueled heating systems makes sense. It's just important that you know whether you're in one of those situations before you buy one. We will examine the top five disadvantages of oil fueled heating systems so that you can be sure they'll work for you before you make a purchase. Let's begin:
Puffbacks
"Hold on", you're probably thinking, "what the heck is a puffback?" Puffbacks are small explosions of fumes and dust that can occur when you switch on your heating system. If fumes have accumulated during an ignition stall, puffbacks are likely to occur. Nobody enjoys having soot shoot into the air around them as they're turning on their heating system. It can be dirty and cause breathing problems. Puffbacks are more common in older homes, but they can occur in any oil fueled heating system.
Spilling Risks and Inconveniences
One of the advantages to using an oil fueled heating system is that the fuel is relatively easy to move. However, portability comes at a certain price. Not only is home heating oil easy to move; it's also easy to spill. Spilled oil can be an aesthetic inconvenience as well as a safety hazard. Not only do you not want flammable material on your floor or walls; you probably don't want stains in those places either. Depending on the nature of the spill, it could take a long time to clean up as well. In large-scale spills, cleanup can take weeks (and that's to say nothing of the environmental impact of burning heating oil—but don't worry; we're getting to that).
Non-renewable Energy
Unlike natural gas, the oil some heating systems use for fuel is non-renewable. This might not sound like much of a concern at first—after all, we've been using fossil fuels for centuries, and it doesn't look like we're going to run out of them any time soon. However, the environmental implications of using home heating oil should be carefully considered by anyone thinking about installing an oil-based heater. The C02 released from burning oil damages the ozone layer, while the sulphurous gases contribute to acid rain that can damage infrastructure and nature alike.
Reliance on Deliveries
Maybe you're most concerned with the personal disadvantages of using an oil based heater. As it so happens, oil fueled heating systems do come with several challenges that make them difficult for homeowners. Primarily, among these is the fact that you can't just go and get home heating oil from your local corner store. Most people have to set up an arrangement with a company that delivers this oil to them. If there's a spill or another delay while your shipment is en route, you can be left without the ability to heat your home until it arrives. Compare this to gas furnaces, which have natural gas pumped in through a line for a constant and reliable source.
Higher Fuel Expenses
Fuel isn't just harder to come by than natural gas; it's also typically more expensive. In fact, natural gas is so much cheaper than heating oil that many homes report savings of up to $1000 every year when they make the switch. Of course, moving your home from an oil-based system to a gas-powered HVAC can cost a lot initially, but within a few years, the savings will normally be able to offset those costs. Just make sure you have a trustworthy HVAC technician on hand to help you with the installation and provide regular maintenance when the need arises.
Choose Heating Systems According to Your Needs
If you happen to live in a relatively remote area that doesn't have an abundance of natural gas infrastructure, then using heating oil may be your best option. However, the disadvantages of oil fueled heating systems make them inadvisable for many others. It's usually more cost-effective eventually to have an HVAC installed that uses natural gas, or even electricity. These methods pose fewer environmental and practical hazards, offer more consistency, and can save you money (especially when you use them for your heating and air conditioning). Do some research on the area where you live, consider your budget, and then select the system that will work best for your home.
Valley Comfort conducts heating system installation and repair services in the following communities: Santa Rosa, Napa, Rohnert Park, Healdsburg, St Helena, Calistoga and Windsor