Petaluma—and the rest of Sonoma County, for that matter—is known for its glorious, comfortable weather in all four seasons. In the summertime, temperatures typically hit highs in the low 80s. The fall months are warmer than the summers in many other parts of the country, and the winter and spring temperatures typically hover in the 50s or 60s during mid-day. With so much lovely weather, it's easy to assume that you won't need much of a heating system for your home. An air conditioner maybe, but surely Petaluma's summer weather will keep your home warm enough all the time? In truth, nighttime temperatures in Sonoma County can be pretty chilly—especially in December, January, and February, when overnight temps tend to dip into the 30s. Simply put, if you are buying or building a home in Petaluma, you should spend some time thinking about the best heating system for the house.
A Rundown of Your Home Heating Options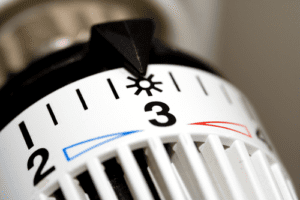 Whether you are replacing a failed heating system or deciding what to install in a brand-new house, here are the most popular home heating options for homes in Petaluma and throughout the Sonoma County area:
Furnaces:

Believe it or not, furnaces are the most common type of home heating system in Northern California. The furnace might not run as much as it would if you lived in Michigan or upstate New York, but you'll still be glad to hear it kick in on cold nights during mid-winter. You have two options here:

electric furnaces and gas furnaces

. Electric furnaces offer some big sustainability/energy efficiency benefits, but typically cost more because electricity is more expensive than natural gas. Gas furnaces, meanwhile, are popular for their cost efficiency, quick heating, and creature comfort.

Heat pumps:

A heat pump can be a great option especially for smaller homes. The best thing about heat pumps is that they are essentially all-in-one heating and cooling systems. During the summer months, you can switch on the cooling mode. In the winter, the system can be reversed to deliver heat to your home. The problem with heat pumps is that they usually aren't powerful enough to heat your house adequately on the coldest nights of the year.

Radiant heating systems: Radiant heating systems use heating coils, cables, or pipes at the subfloor level to heat the floor. The heat then rises—or "radiates"—throughout the room, delivering heat to furniture, surfaces, and the room as a whole. There are two basic versions of radiant heating: electric and hydronic. Electric systems heat coils, cables, or heating pads in the floor to deliver radiant heat. Hydronic systems offer heated water to tubes beneath the floor, heating the flooring and thus the rest of the room. Both systems deliver heat that is less drying than forced air, and that doesn't bring the same risk of blowing debris and allergens into every room. Unfortunately, these systems are not as fast-acting to heat a house as furnaces or heat pumps, which makes them especially uncommon in colder parts of the country. They are more popular in warmer areas—Northern California included—but are still usually used more as a supplemental heating strategy than as a primary source of heat. The reason is that radiant heat systems

are more expensive to install than other heating options

—especially if you are retrofitting a house to include them. Electric radiant heat systems are also among the most costly heating systems to operate. Hydronic systems are more affordable and can be a very cost-efficient option, depending on how much demolition/renovation work you need to do to install them.
Choosing the Best Heating System for Your House
So, which of these options is ideal for heating your Petaluma home? The answer to this question depends on numerous factors, including the type of heat you prefer, the size of your home, your current HVAC system design, and your budget for installation or renovation. For instance, if you are building a brand new home, it makes a lot more sense to install a radiant heating system at that point than it would be to retrofit one into an existing dwelling. On a similar note, if your home already has a duct network installed for central air and heat, then a furnace is by far the most logical option.
In most cases, the best option for home heating is a furnace. There is a reason that most homeowners in Northern California—and throughout the country as a whole—rely on this method. It's effective, reliable, and affordable, among other benefits. Of course, every house has slightly different needs, so it's not a bad idea to
consult an HVAC technician
and ask for their recommendations on the best heating system for your house. Not only can an HVAC expert give you tips on which system is ideal for you, but they can also tell you how big your furnace needs to be or assist you with other aspects of the shopping process.