A gas line that is broken, damaged, or just so old that it is no longer working correctly is a big problem. Not only can a gas line issue affect the performance and operability of your home appliances, but it can also prove to be a major health and safety hazard for your family. Getting your gas lines checked and repaired immediately is essential to avoid the danger and minimize the impact and cost of a gas line issue. When you call for gas line repair in Santa Rosa, it's also important to make sure you are engaging the services of an expert. Simply put, gas line maintenance is not something you want to attempt on your own or entrust to an amateur.
Spotting the Signs of a Gas Line Problem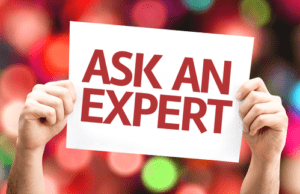 The good news is that a gas line won't break or fail without offering any sort of indicator. On the contrary, by keeping an eye, ear, and nose out for the signs listed below, you should be able to keep yourself and your family safe from a potential gas leak.
Trust your senses:

The most senses evident aspects of a gas leak will be things that you can detect with your senses. The most obvious thing to pay attention to is smell. Natural gas providers

add sulfur to gas to make sure that you can smell it

. So, if you catch a scent of sulfur in the air of your home—a smell of rotten eggs, in other words—there is a chance that you have a gas leak. Get your family members and pets out of the house immediately and call for help. You can also sometimes hear a gas leak (in the form of hissing coming from the gas lines) or feel the effects (dizziness or nausea). Trust your senses in these cases and call a technician to inspect your gas lines. It's better to be safe than sorry when it comes to a gas leak.

Monitor your utility bills: If there is something wrong with a gas line in your home, it may increase your latest utility bills. A leaking line means you are losing gas, which means you are using more to heat your home. That increase will lead to a corresponding increase in your gas bill. Now, usually, you will notice the other effects of a gas leak—smell, sound, etc.—before the leak causes an appreciable increase in your payments. Still, watching your utility bills—and paying attention to any seemingly unexplained increases—can put you on your guard and get you asking the right questions. In any case, if you've noticed increases that shouldn't be there, calling an HVAC expert to inspect your home/system might be a good idea, just to find ways to save a little money.


Pay attention to your gas appliances:

If you have a gas line leak, hissing isn't the only odd sound you might hear. Your gas-driven appliances,

including the furnace

, might also be making other unusual noises. Don't disregard these noises: they might well be early warning signs of a problem.

Look for signs of odd things happening in your yard:

While a gas line leak in the house is obviously a threat, it's more likely that the lines will develop leaks

outside

your home. A damaged gas line out in your yard is less immediately dangerous than one leaking gas into your basement, but it's still something you should get repaired ASAP. To spot gas leaks out in the yard,

look near gas lines for dead grass or dying vegetation

, dirt or debris getting blown up into the air, or bubbles forming in puddles. Any of these issues could be a sign of a gas leak and merit a quick call for gas line repair in Santa Rosa.
Choosing a Qualified Technician for a Gas Line Repair in Santa Rosa
When it comes to choosing a technician to come out, check your gas lines, and determine what the problem is, it's important to find a qualified and experienced professional. Any problem with gas lines on your property is a potentially life-threatening situation. As such, if you suspect a gas leak, you should take immediate precautions. Evacuate the premises, avoid smoking or igniting any kind of flame in the house or out in the yard, and don't use electronic devices (including cell phones) until you are a fair distance away.
Once you are off the property, call for a technician immediately, taking care to find someone who markets their business as specifically knowledgeable about finding, identifying, and repairing gas leaks. Simply put, when you call for gas line repair in Santa Rosa, you need someone who is going to take the threat of the situation seriously and be as thorough as possible to protect you and your family from danger.
Valley Comfort conducts heating and gas line repair services in the following communities: Santa Rosa, Napa, Rohnert Park, Healdsburg, St Helena, Calistoga and Windsor