Things might be heating up for your business — but hopefully, that expression is figurative, and not literal. Heating up is good when it means increased attention from potential customers, positive media coverage, and an uptick in sales. Heating up is not so good when it means everyone in your office sweats relentlessly throughout the workday because the air conditioning isn't working. Fortunately, finding appropriate commercial HVAC service in Napa isn't as difficult as a lot of people worry it will be. In fact, you can use the information in this article to make sure you choose a first-class contractor for your commercial air conditioning equipment in Napa whenever you need help with the system.
Before we go any further, we feel the need to point out one key fact: taking care of your commercial air conditioning system is not optional. Many people see commercial HVAC service in Napa as a luxury — something they'll get around to doing for their business when they can afford to do it comfortably. The truth is: you're not likely to be doing much of anything comfortably if you don't keep your commercial AC system in functioning condition, and that includes your work. Help make sure everyone in your office stays productive and healthy by paying close attention to the state of the HVAC — you'll thank us when you notice how alert and engaged with their tasks your employees are.
Routine Service Calls: A Crucial Part of Commercial HVAC Service in Napa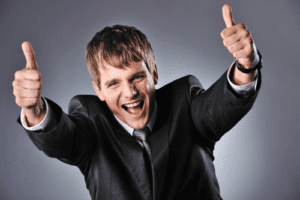 It's generally a smart idea to have licensed commercial HVAC service technicians to visit your building at least once a year, to check your system for any signs of trouble. If you enter into a long-term service contract with a company you trust, you won't even have to worry about remembering to call for help every 12 months — they'll automatically come once (or in some cases, twice) each year to perform diagnostic services and make adjustments that improve the way your system functions. Some service contracts include a certain amount of repair for issues that need fixing, whereas others only involve the identification of issues that need addressing. In any case though, the more you know about the state of your system the quicker you'll be able to take decisive action that prevents major malfunctions from occurring.
When to Arrange Duct Cleaning for Your Commercial System
Duct cleaning is another excellent reason to have professionals visit and work on your system regularly. Most spaces require duct cleaning once or twice a year, so it's often most convenient to schedule these services for the same time as your service calls if possible. Duct cleaning is necessary for proper HVAC health because it prevents unwanted materials from congealing inside the ducts, where it can negatively impact air quality or block the flow of air entirely. Poor airflow is responsible for numerous HVAC problems, including the following:
Reduced cooling efficiency: the system may have to force air through a passageway that has become constricted, requiring it to drain more power than normal or necessary. Your utility bills will rise as a result.

Reduced cooling ability: even when the air trapped in the ducts manages to make it into the rooms where your employees work, they'll probably notice that it's warmer than it's supposed to be. When air is stuck in ductwork for too long, it absorbs heat from the inside before it has a chance to reach its intended destination.

Reduced air quality: air that has had to pass through large quantities of contaminating material is likely to be less fresh (you might even notice a smell, depending on what's stuck inside the ductwork).

Mechanical failure for key components: when your system begins working too hard to move treated air through the ducts, it's only a matter of time before major parts such as your compressor begin to exhibit signs of stress. Since compressor repair can

cost up to $1800

just for a residential system, this isn't the kind of expense you want to deal with when it comes to your commercial unit.
To review what we've covered so far: you should be calling a professional service company to work on your HVAC at least once every year — twice if you don't plan on having your ducts cleaned during your service call. However, you'll still need to know how to choose a qualified contractor to work on your system.
Here are a few things you can do to make sure you're hiring the right people:
1) Look for a C-20 license. The State of California requires all HVAC technicians working on projects that cost over $500 to hold a C-20 license, but it's a good idea to insist on a licensed professional even for smaller jobs. Licensed contractors have invested years of time and thousands of dollars into their practices, and they have the skills necessary to work effectively on your cooling systems — plus, many licensed pros will refuse to work on systems that have had unlicensed work done on them in the past.
2) Look for testimonials from other satisfied businesses. If you're going to choose a licensed pro (and you should, always), then you'll be choosing someone who has experience with other clients such as you. Look for reviews online or ask other businesses with whom you have positive relationships about the contractors they use.
3) Choose a business that has experience with your type of system. Not all air conditioners are the same, and not all brands use identical components. If you have a Bryant cooling system in your office, make sure you hire a company known for their work on Bryant systems.
Finding commercial HVAC service in Napa is easy when you follow the steps above. Use them to ensure that you're always keeping your cooling infrastructure in excellent condition.
Check with us here at Valley Comfort Heating and Air, our customers love our attention to detail and our friendly, affordable service. (707) 800-6287
Valley Comfort conducts air conditioning installation & repair services in the following communities: Santa Rosa, Napa, Rohnert Park, Healdsburg, St Helena, Calistoga and Windsor