While spring and summer can play host to plenty of unpredictable weather, the latter half of the year is easier to predict — it's not only drier, but it can also be much colder. Typically, this isn't a problem; you see that a cold front is coming, and you dress a little more warmly before you get ready for work. Now, imagine this scenario: you arrive at the office early one Monday morning to open up and prepare for the start of the work week and the arrival of the rest of the office staff. As you enter the building, you immediately notice something isn't quite right — you can't quite escape the chill of the outdoor air. It doesn't take long before you realize what's wrong: the furnace isn't working, and you can't tell why. The need for heating repair services is immediately apparent.
Why reliable heating repair services are so important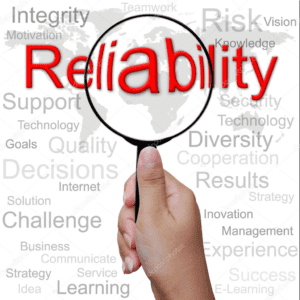 According to a study by Cornell University, employees are more productive and better able to focus on their work tasks in warmer environments. At a temperature of 68°F, productivity begins to drop and the potential for errors increases; in the wintertime with a broken furnace, it's very easy for an interior space to fall below a 68° threshold. While you could just ask staff to bundle up and work through the cold, it is not a good long-term strategy. Similarly, waiting all week for heating repair services to arrive to correct a problem that began on Monday can mean an extended period of reduced productivity and rising employee dissatisfaction. The better option is to reach out for assistance as soon as you detect a problem.
What happens next?
Before you pick up the phone, though, you should gather some of the facts first. If you know a little bit about what might have gone wrong with your furnace, you can share this information with your service provider to aid in reaching a diagnosis and identifying a solution. Is there air blowing from your vents, but it simply isn't warm? Is your thermostat blank? In some cases, you may find that hot air only blows from the furnace every so often, or that it blows at a temperature below what you've set. There are many common commercial furnace malfunctions that could occur, so gathering details about the symptoms can help facilitate a faster resolution.
Once you've satisfied yourself with gathering details, it's time to make the call. Your goal, of course, should be to ensure the problem gets fixed as quickly as possible. While staff may begin to trickle in and realize that it's going to be a chilly workday, you can reassure them that help will be on the way soon. You've placed a call to a provider whose reputation you trust, and a certified technician is on the way to start the process of diagnosing your furnace problem.
The difference reliability can make
Now here's where a service provider can really prove their worth to your business through professionalism and reliability. The first hallmark of dependability and perhaps one of the most important is a rapid response time. After hearing from you, no matter the time of day or night, your heating repair contact agrees to send a technician as soon as possible. Upon arrival, they waste no time and get straight to work, examining your furnace and asking relevant questions, such as the timing of the last furnace filter change. After diagnosing the issue, they present you with an estimate and the expected repair. With the right parts on hand in the service vehicle, they can begin the repair right away. In no time at all, the heat is back on, and your staff can start unbuttoning their coats and getting comfortable once again.
Productivity recovers, and you and your team can complete all the day's work without issue. By the next day, the furnace problem is already fading from memory. It's easy to see how a service experience that did not exhibit this degree of reliability could have a different outcome. For your business, though, it's a happy ending — and one that you can ensure each time a furnace problem develops, with the right pre-planning.
Preparing for problems before they happen
In this scenario, knowing who to call when you require heating repair services on short notice can make the difference between a minor blip in your workweek and a major problem for productivity. Even the most dedicated employees can find it difficult to focus on the task at hand when they're sitting and shivering at their desk! Explore local opportunities for connecting with experienced heating contractors that can provide you with trustworthy service on a 24-hour basis. A heating problem may not always be the way you start your morning; it could develop at any time. By being prepared to save the day before the problem occurs, responding to unexpected developments becomes far more straightforward and much less stressful.