Think about how much effort goes into creating an office space or a retail environment that is comfortable and functional for its occupants. Finding the right equipment and determining the proper layout often requires a great deal of effort. There are even more fundamental considerations that deserve your time and attention as well, though, like the HVAC systems for your building. Commercial heating systems are an essential component of any business space. Whether it's keeping your staff warm in the winter or providing a cozy retreat for clients and customers, you'll need to depend on the system to perform on demand and with as little disruption as possible.
Whether you're fitting out a new commercial space or renovating an old one, the choice of heating system you make will have a lasting impact on the business for years to come — and not just regarding creature comfort, either. A significant portion of your annual energy costs will likely go to heating and cooling equipment. For that reason, it's crucial to make a smart choice that balances the needs of your business with efficiency and other considerations. What's important to know as you go through this process?
Factors influencing your choice of commercial heating systems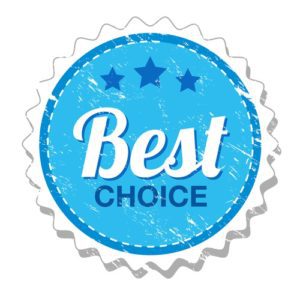 Unless you own a very large building, you likely won't be dealing in older styles of commercial heating, which often included the use of steam or hot water circulated through piping in the walls of the building. These heating methods typically come with a lot of maintenance concerns in both the short and long-term, but modern boilers do exhibit better efficiency. Installation costs can be quite high, however, if you do not already have the infrastructure in the building for taking advantage of a boiler system. For small to medium-sized businesses, there are other, more cost-effective commercial heating systems available today.
Cost is one factor, but the effectiveness of the system is just as important. For many businesses in Santa Rosa that don't need to heat their building during the coldest parts of the day (e.g., overnight), heat pumps can prove to be an efficient answer. Since they can come as part of a single package with an air conditioner as well, this provides you with an "all in one" option good for year-round usage. For businesses with a low level of demand for heat, this is a perfect choice. However, if you anticipate a heat pump will struggle to deliver heat to the entire building, there are other options.

Both gas-fired furnaces and electric heaters can be the best option for some businesses. Though gas furnaces are most common in homes, a large furnace with a high BTU rating can deliver effective warming for many types of commercial spaces. Electric heat is only suitable for small offices and retail establishments that do not expect to need to turn the system on frequently.
However, you could tap into the best of both worlds, too: there are gas-electric heaters that allow you to easily switch between systems based on demand and the temperature outside. When temperatures plunge, and electric heat wouldn't be cost effective, you can switch to the gas system. Likewise, when you only need some warmth to keep the temperature regular, the electric heater can be used. A dual system would be the best option for budget-minded businesses.
Avoiding common issues when seeking the ideal solution
During this process, it's important to avoid some of the pitfalls you'll encounter. Chief among them is the idea that a larger furnace is always better. Choosing the right size for a furnace is a matter of considering the size of your space, the unit's efficiency, and other factors. Rushing to purchase a unit with the largest number of BTUs you can find is a recipe for spending too much and ultimately wasting a lot of energy in the form of unusable heat.
At the same time, don't settle for a system that is just "good enough." Take the time to explore all your options, weighing factors such as downtime for installation, the price and operating cost of the unit, and long-term operating concerns. Don't assume that one solution that works for another nearby commercial space will be the one that works for you, too. The best furnace is the one that provides exactly the level of performance your business needs — not more and not less.
Identifying the best options with experienced help
The range of choices available for businesses in Santa Rosa, plus the potential impact on your annual heating costs, merits a cautious process when selecting among commercial heating systems. In the end, the right option will provide even heating throughout your space, reliable operation, and won't frequently require expensive maintenance. How do you translate these factors into a solid choice for a real product? Now you're entering the domain of the professional installers and servicers. Find a reputable heating professional in your area that can provide precise advice on how you should proceed.