Experts recommend that you schedule a furnace inspection and tune-up on an annual basis. If you didn't get a furnace tune up before winter, now is the time to plan one. Getting your assessment done now will mean that you don't have to worry about it come August or September. It will also ensure that your furnace is ready to go if there are any additional cold snaps this spring, which is indeed a possibility.
Why a Furnace Inspection Is Important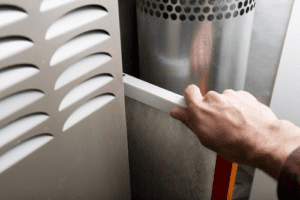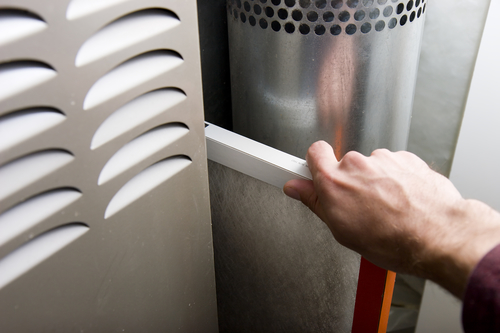 Why is it so important to keep up with an annual inspection and tune up schedule? The most apparent reason is continued performance. The fact of the matter is that most furnace problems are avoidable. If your furnace breaks down and stops heating your house, you can typically blame deferred maintenance as the top culprit. Remembering to give your furnace a tune-up every year, either before winter or early spring, will help prevent situations where your furnace suddenly stops working.
Cold houses and risks of frozen pipes are big enough reasons to have your furnace inspected regularly, but there are other issues at stake, too. Furnaces can sometimes start leaking carbon monoxide, which is virtually impossible to detect without the help of a professional. Carbon monoxide gas is both colorless and odorless, which means your house could be full of it and you wouldn't even know. Leaks of this nature can lead to an array of health problems, from the minor (headaches) to the more serious (nausea and dizziness) all the way to death. A furnace inspection is the most efficient way to determine whether your furnace is leaking. Your inspector can also identify necessary maintenance and repairs to prevent leaks from developing in the future.
Finally, regular inspections and tune-ups for your furnace can help it perform at maximum efficiency. A more efficient heater will warm your home without having to work so hard, which will save you a lot of money in utility bills over time.
What Does a Furnace Tune-Up Service Entail?
A furnace tune-up is an in-depth process that involves some two-dozen different tasks. These responsibilities include (but are not limited to) the following:
Changing the air filter

Cleaning the furnace

Inspecting furnace controls for safety

Checking thermostats throughout the house

, to make sure the entire system is running properly

Looking at electrical connections in and around the furnace

Testing voltage of furnace components

Lubricating moving components, where necessary
These steps help ensure better system performance, extend the lifespan of your furnace, and prevent unexpected equipment breakdowns.
Many homeowners don't realize how necessary these steps are. Something as simple as changing the air filter—which you can do yourself—can have a substantial long-term impact on your furnace.
Furnaces pull in air from your house, heat it up, and then send it back out into the house. This air is pulled in by a fan, which is protected by your furnace filter. The air filter catches bits of dirt, dust, hair, and other debris that might be in the air. By preventing that debris from reaching the fan, your air filter acts as a sort of gatekeeper. It protects the fan and the interior of your furnace from things that could do damage to them. A furnace filter only costs about $20 but can save you from substantial repair costs in the future.
Changing your filter as part of a regular furnace maintenance schedule also helps your furnace do its job better. If your air filter is clogged with dust and debris, then air can't freely pass through it. Your furnace then has to work that much harder to pull in the air, which you pay for in the form of utility bills. Again, something as simple and inexpensive as a furnace air filter saves you lots of cash.
Hiring the Right People to Maintain Your Furnace
While changing out a furnace filter is an easy task that just about anyone can handle, don't let that color your expectations for furnace inspections and tune-ups in general. Inspecting, cleaning, and testing a furnace is a detailed process that demands an experienced, specialized touch. HVAC systems are incredibly complex and require expert attention, especially when repairs prove to be necessary. In most states, there are even licensing requirements that furnace repair techs and other HVAC contractors need to meet.
Look for a company in your area with a reputation for providing quality HVAC servicing. You want someone who knows furnaces well and can perform the full array of steps necessary for a dependable furnace tune-up. Most of all, you want to find someone who you can repeatedly call, year after year, for pre- or post-winter furnace inspections. Establishing a positive relationship with an HVAC servicing company now will make it easier to keep up with your annual inspection and maintenance calendar.
Check with us here at Valley Comfort Heating and Air, our customers love our attention to detail and our friendly, affordable service. (707) 800-6287