With winter and its colder temperatures just around the corner, warming your home with the help of your furnace is the natural choice to make — but do you hesitate when you reach for the thermostat? You might think of the expensive repair you needed last year during a cold snap, or an electric bill that soars thanks to the age and inefficiency of your home heater. No one should have to second-guess the decision to turn on the furnace and enjoy a more comfortable living space. If these are the concerns you face living in Santa Rosa, should a furnace replacement be in the cards for you this year?
When your furnace shows its age either through problems in efficiency, the quality of its heat output, or persistent breakdowns, you might decide a replacement is a smart choice. After all, why continue to struggle with a system you don't enjoy when the advances in modern equipment can offer such a better experience? Even so, this is a big decision and not one to be made lightly; no one wants to commit to a furnace only to discover a year later that it isn't a good fit!
Electricity or natural gas? Finding the right Santa Rosa furnace replacement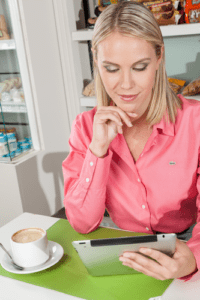 If you have irregular heating habits and only occasionally use your furnace, you could end up in a position where you're paying too much on servicing and repairs that don't yield a consistent service. In this case, switching away from gas and towards an electric heater could save you money. Though electricity can cost more than a gas supply, the difference will be negligible if you only need the heat for a few days or weeks out of the year.
If you run the heat on a frequent basis or to a higher temperature on especially cold days, though, a new gas unit will be the better option. You'll experience significant gains in efficiency over your older unit, plus more satisfying heat when you need it most. Once you start shopping, though, it quickly becomes apparent there's more to it than just picking a product off the shelf. How can you cut through all the jargon you see on labels and the Internet?
AFUE, BTU, oh my — important acronyms explained
The exact terminology you'll deal with when searching for a Santa Rosa furnace replacement will depend on the specific type of furnace you choose, but in most cases, you'll see furnaces rated in terms of the number of "BTUs" they output. For gas furnaces, you may also see a number called the "AFUE," or for electric furnaces, the SEER or EER. What do all these terms mean, and more specifically, what do they mean for your choice?

BTU, or British thermal unit, is a scientific measurement of heat output, and it's the primary way power is measured for furnaces — the higher the number, the more powerful a furnace. A typical furnace might be anywhere from 80,000 to 100,000 BTU, but it's not uncommon to see numbers both smaller and larger than that. These numbers are for a typical family home; a small apartment might need a much less powerful unit, while a larger space will need more power. A professional can help you select the right size furnace to avoid overworking the equipment and wasting energy.
Related is the AFUE, or Annual Fuel Utilization Efficiency. This number is expressed as a percentage and tells you how much of your furnace's capacity you'll actually be able to access with real-world heat losses taken into account. 90 to 95% are good numbers to aim for as you consider replacements. SEER is a similar type of efficiency rating, but for electric furnaces instead. Your goal is to identify a furnace with a BTU level appropriate for your space and an efficiency that's in line with your heating usage habits and budget.
Installation: the final piece of the puzzle
Once you've developed a good sense of what you'll need, there is only one process left to tackle: purchase and installation. Not only will you need the new system put in properly, connected to your ductwork, and tested, but you will also need the old unit hauled away afterward. The installation process often includes an analysis of the best location in your home for furnace placement and a look at whether there are any potential gains in efficiency to be made by improving home insulation.
You may need to address other factors, too — for example, when was the last time you had your ducts cleaned? Now might be a good time to investigate to ensure good long-term operation. At this stage, it's worth turning to the professionals in the heating and cooling industry in Santa Rosa. A furnace replacement doesn't have to be a hassle, and with fast, reliable help, you can prepare your home for the coldest days still to come.
Valley Comfort conducts heating and furnace repair services in the following communities: Santa Rosa, Napa, Rohnert Park, Healdsburg, St Helena, Calistoga and Windsor